Oliver Peoples 30th Anniversary Collection available at Designer Eyes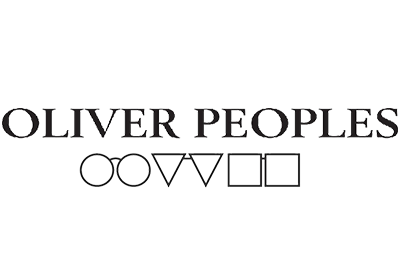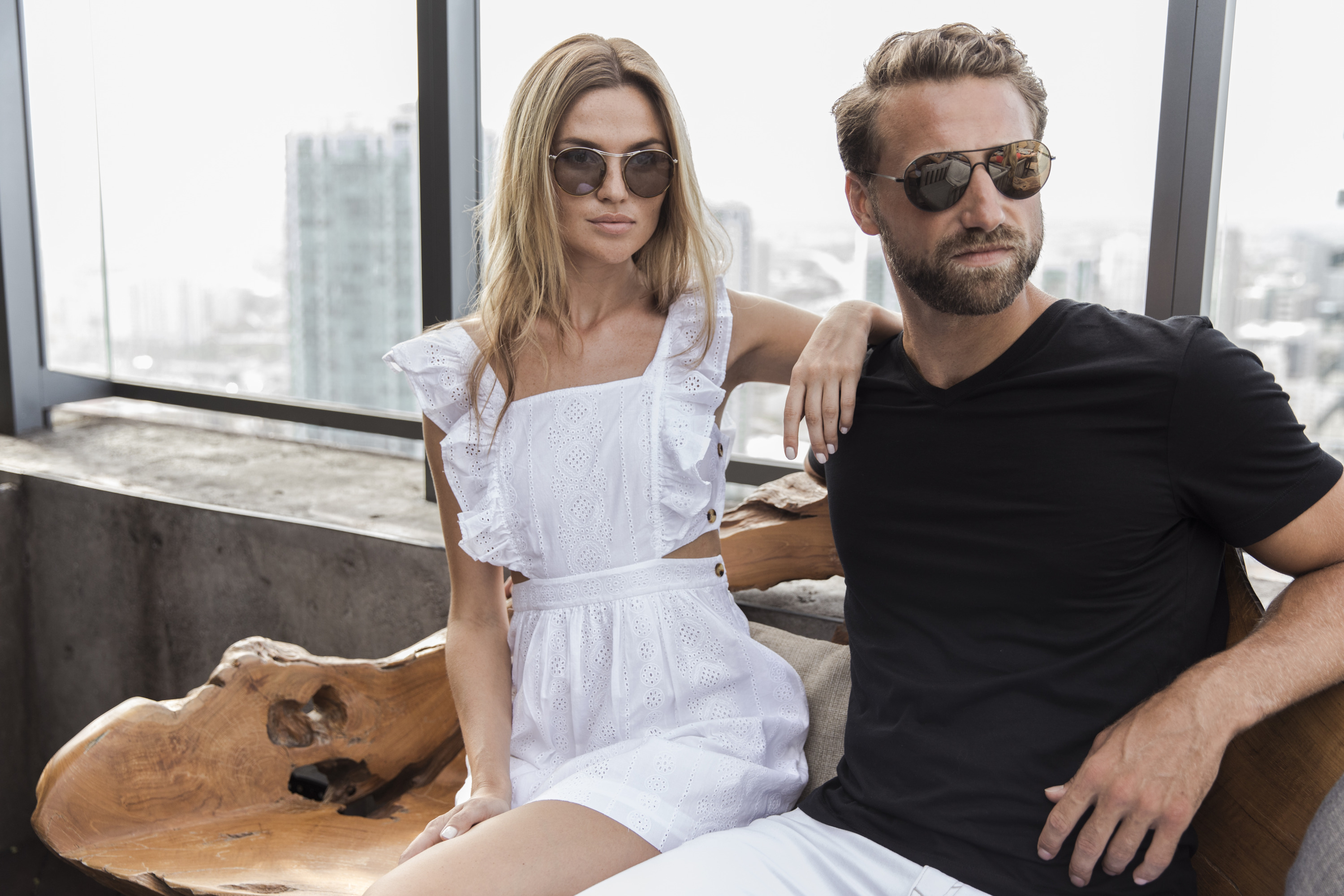 The 30th Anniversary Collection
Founded in 1987, Oliver Peoples challenged the ostentatious eyewear trends of the era with its decidedly classic aesthetic. The frames were inspired by an estate collection of vintage, American-made eyewear. The unique Los Angeles culture and vintage aesthetics remain at the core of the brand's DNA, and is reflected on their 30th anniversary collection capsule pieces. All Oliver Peoples eyewear is hand-crafted of the finest quality materials, with a focus on exclusive product details and superior lens technology. The attention to detail and materials are excellently amplified in this one-of-a-kind collection.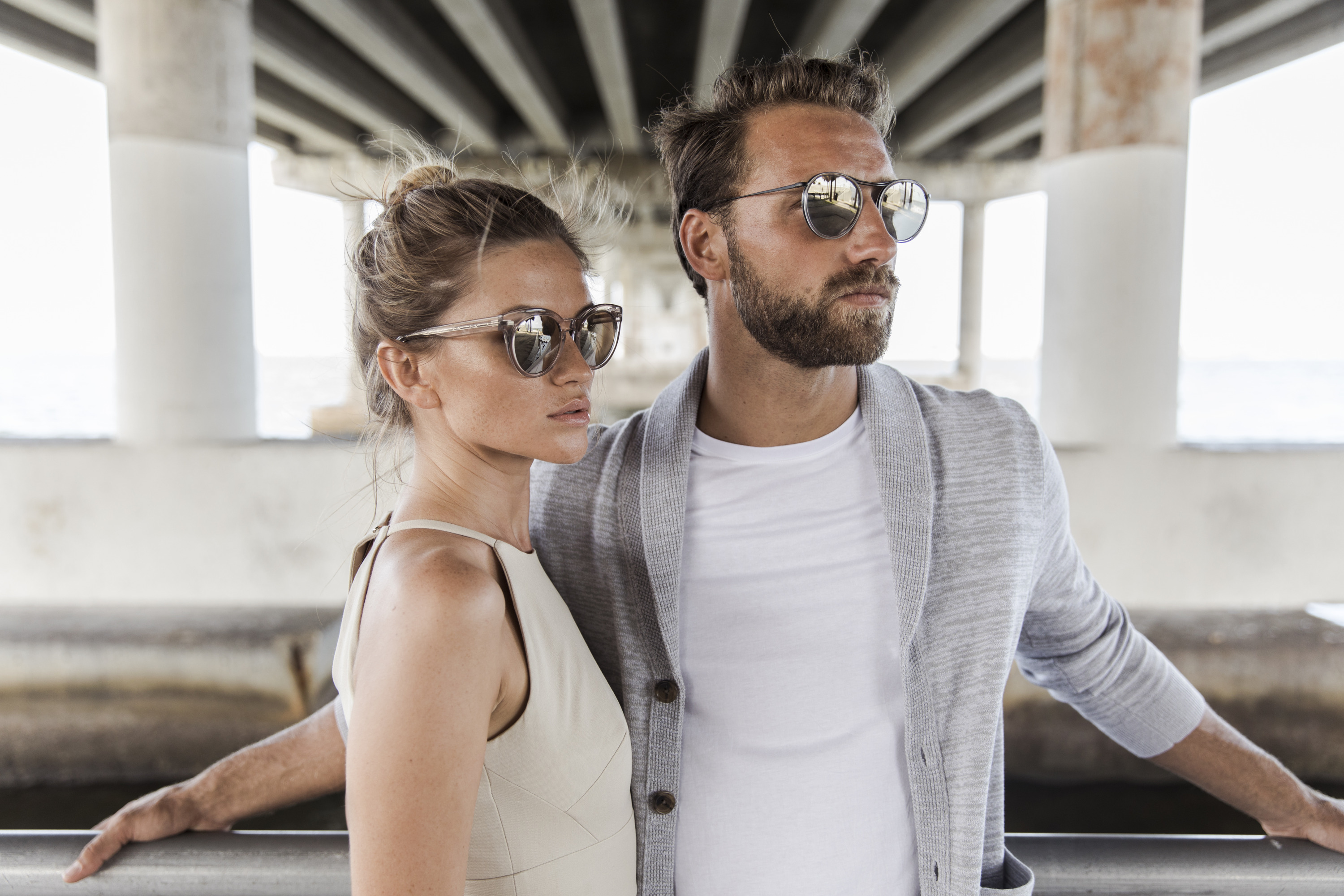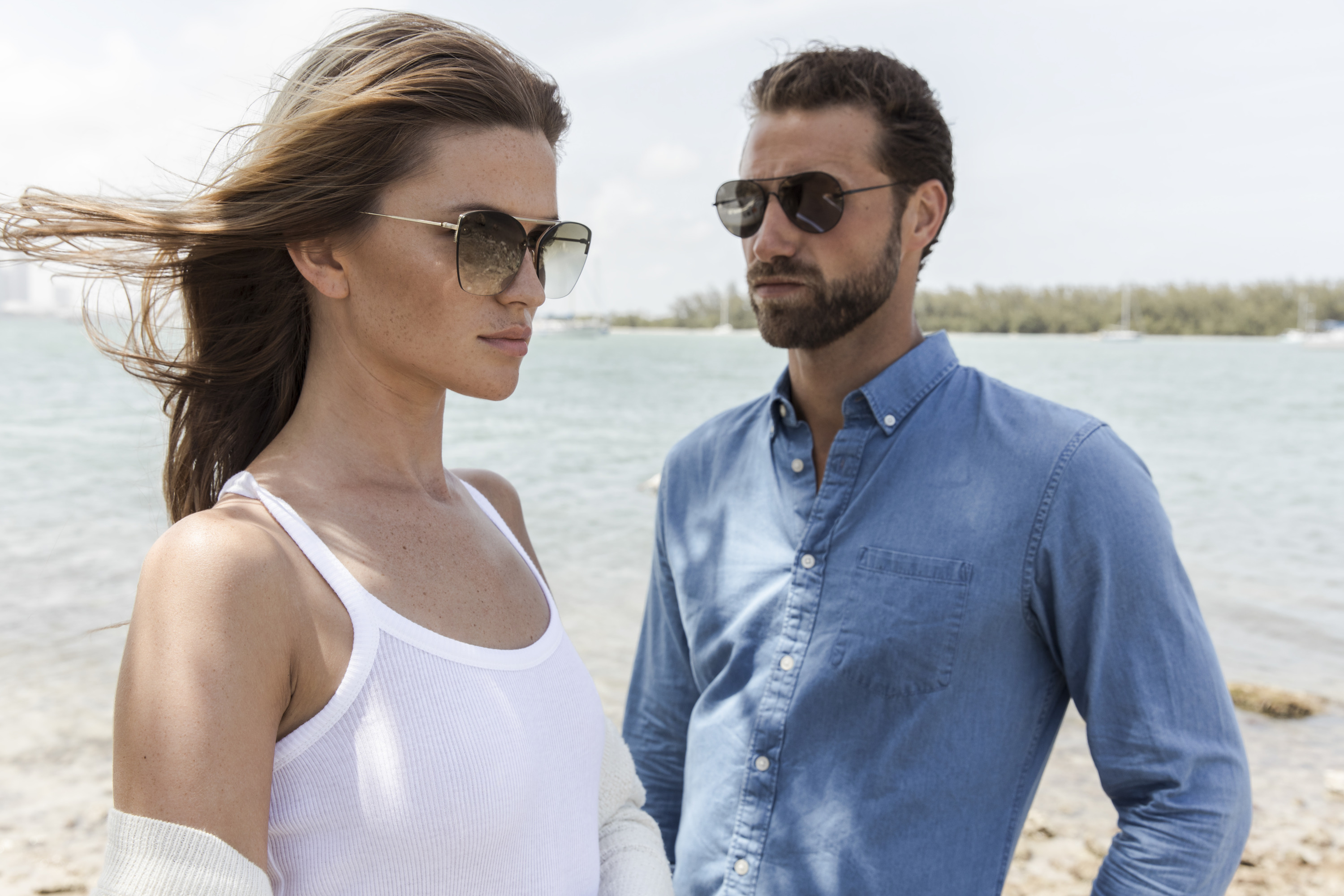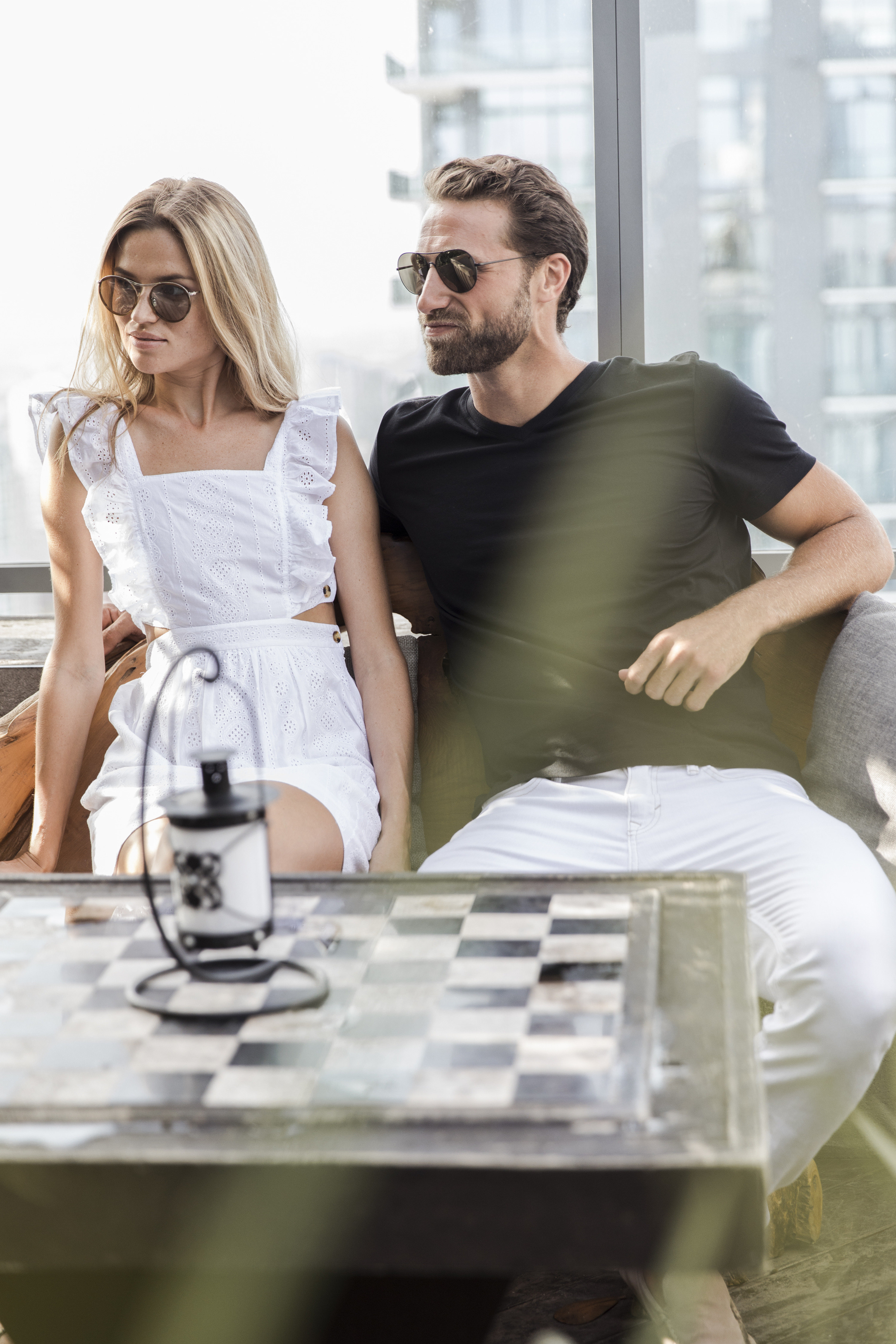 The Dore is a retro inspired feminine sunglass with an ultra glamorous design. It features modern color combinations and an exclusive 30th anniversary frame front plaque.
The Ziane style is the ultra feminine sunglass. This distinct, edgy and rimless frame is designed with a high bridge and flat mirrored or gradient. The design would not be complete with out the custom feather filigree pattern on the eyewire, top bar, endpiece and temples.
The Rockmore design is an oversized pilot sunglass in a 1970's inspired silhouette. Its striking classic and mirrored colored flat lenses create a look like no other. This frame also features the hand-engraved feather pattern.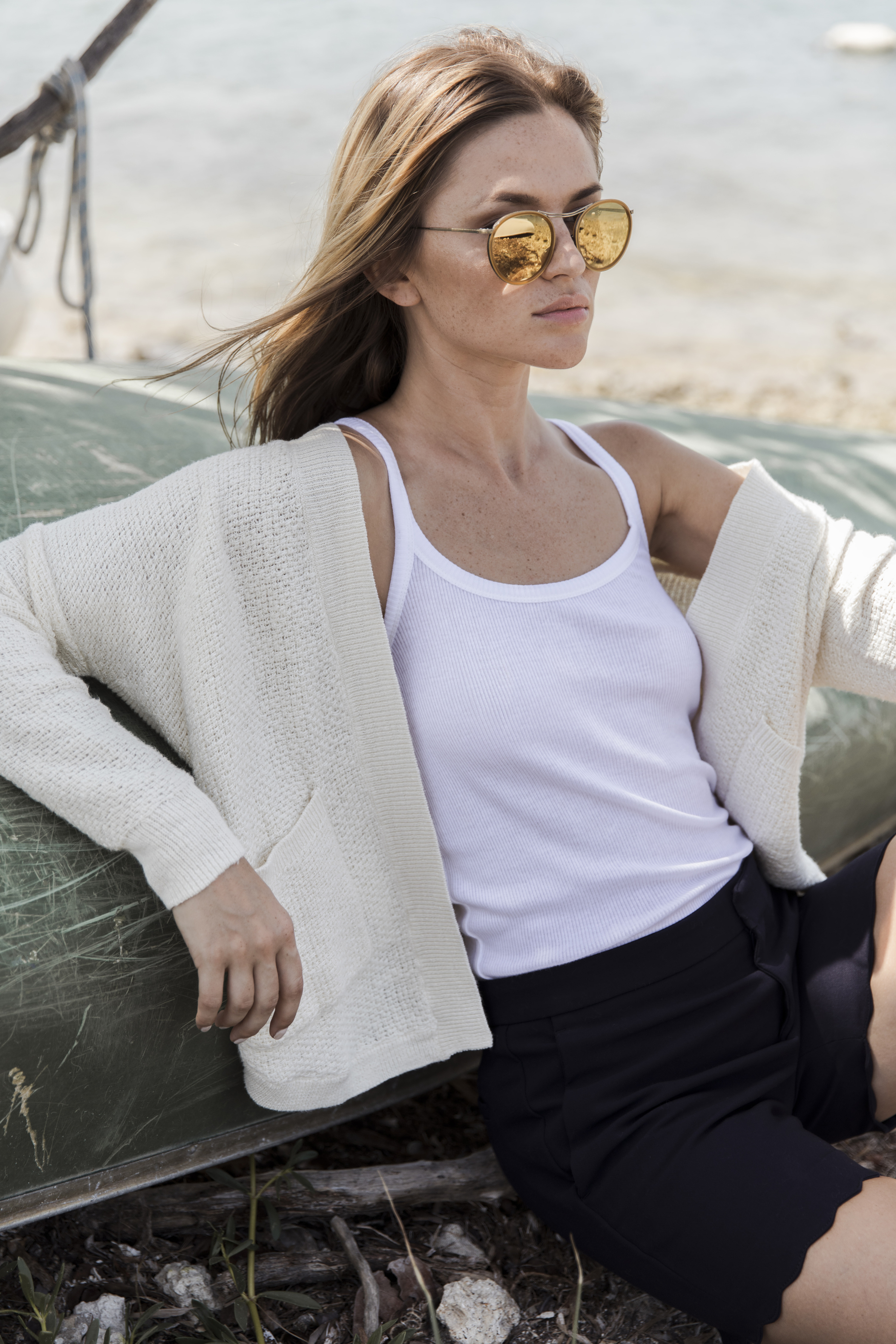 The MP-3 is an iconic design famously worn by comedian Larry David. The frame has been updated with a double high bridge and features the signature 30th anniversary hand-engraved feather patterns.
The M-4 is the ultimate vintage-inspired design and one of the first styles introduced circa 1987. This version features the signature engraved feather pattern and special limited edition colorways with light wash lenses for an optical look.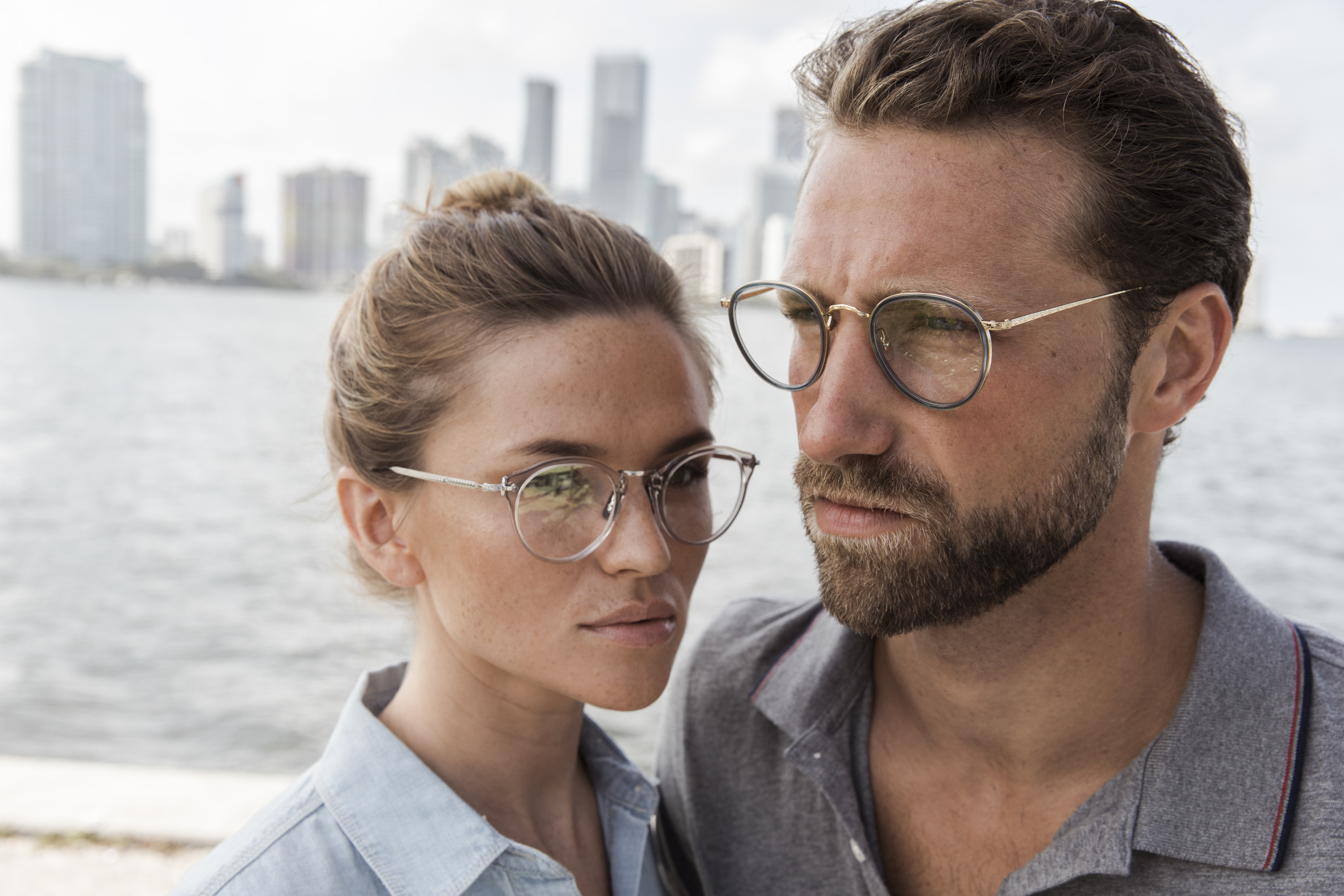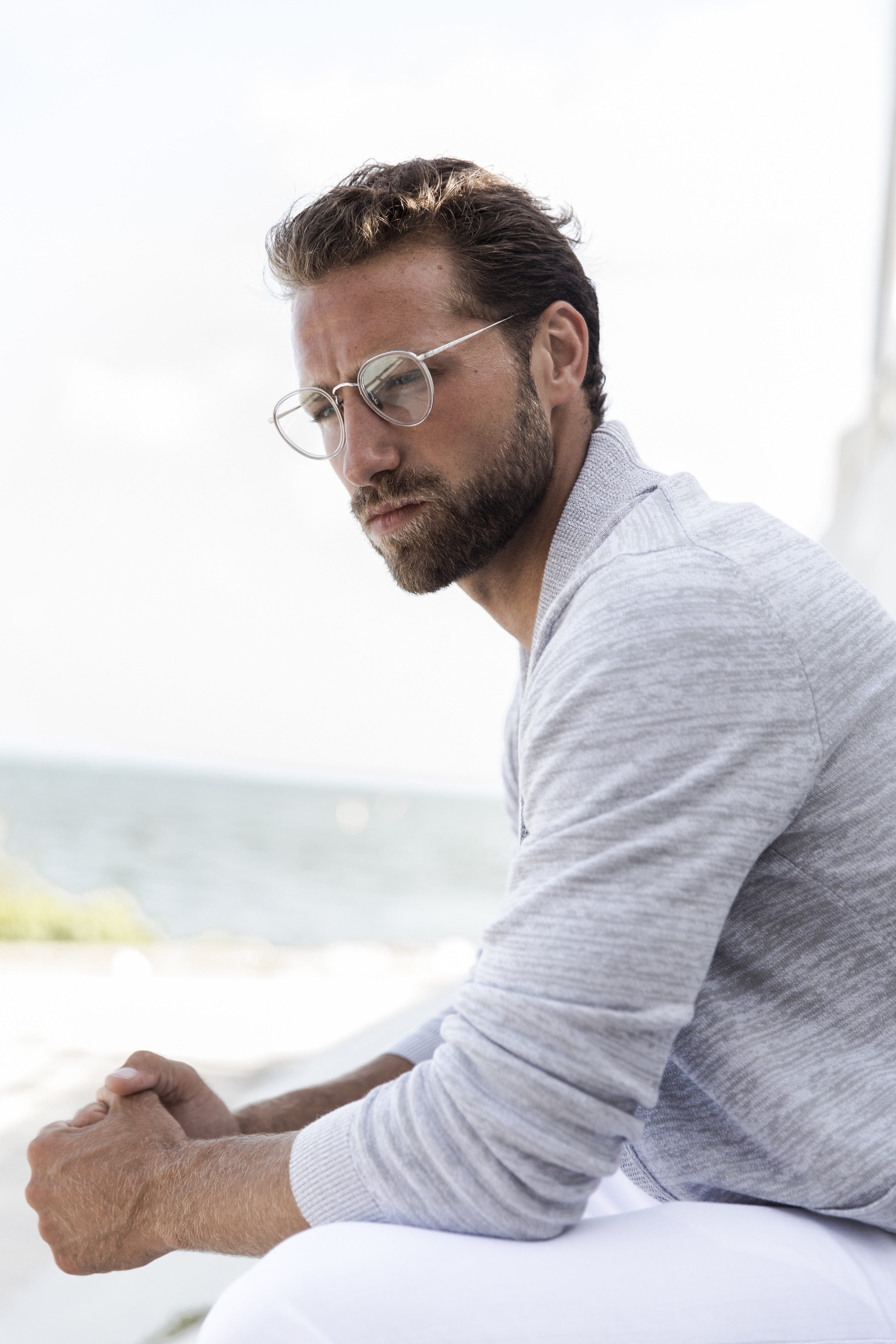 Limited Edition Color Capsule
Oliver Peoples brought back the iconic MP-2 that originally launched in 1987. This most celebrated frame defines the Oliver Peoples heritage. The 30th anniversary styles features soft colored translucent acetates.
The OP-505 is one of the most iconic Oliver Peoples designs. It features a filigreed temple and a bridge reminiscent of early age craftsmanship. What better way to celebrate the 30th anniversary collection than with 18k gold and white gold plated metal and translucent acetates.
The O'Malley, the frame modeled after the classic eyeglasses worn by the LA Dodgers' former owner Peter O'Malley, launched in 1988. It remains one of the most recognizable frames in eyewear history. It was handcrafted revamped for Oliver Peoples' 30th anniversary.
---