For those inspired by life on the water, sunglasses inspired by what's under it. These frames feature colors and patterns inspired by ocean life and structures.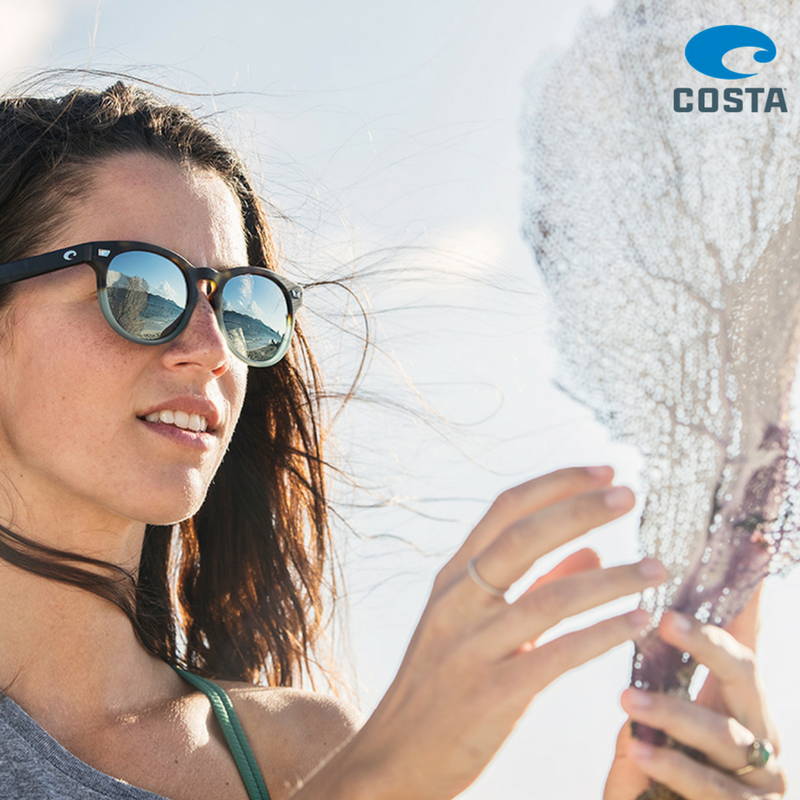 The hub of Southern California's fishing, beachy and outdoors lifestyle, Del Mar a place of passion and lifestyle where the livin' is easy. The Costa "Del Mar" laid-back and timeless round with keyhole nose-bridge acetate frame design is available in four colorways. The Del Mar Polarized Sunglasses come in a medium fit for everything from checking the surf to watching the ponies run.
---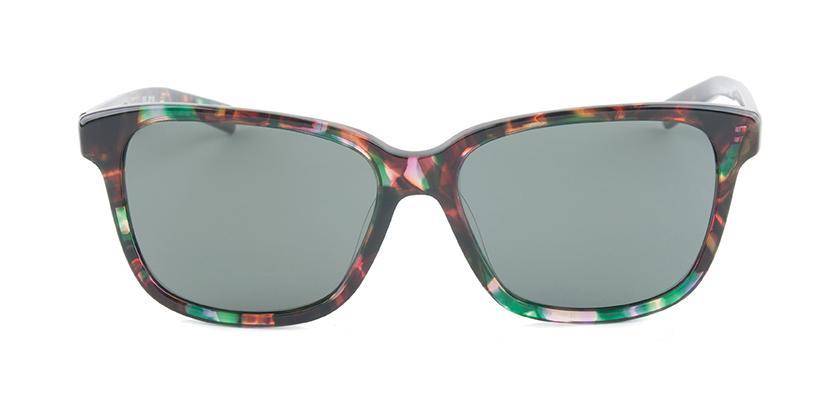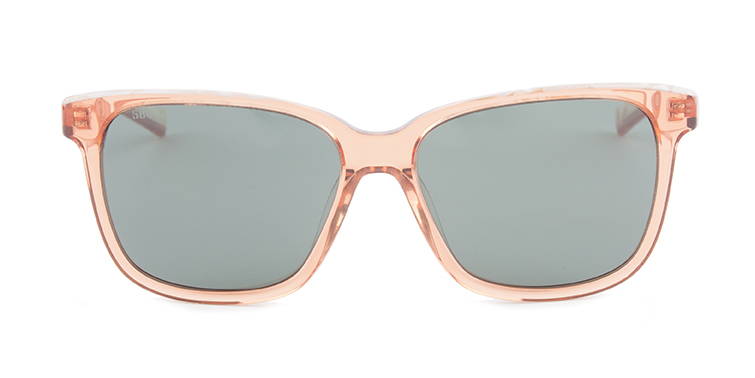 The New Jersey beaches of Cape May are rich in history and East Coast American flair. The Costa May is a medium to large fit, refined square lens shaped women's acetate frame that comes in four ocean-inspired colors reflective of its namesake; where the Delaware River meets the Atlantic Ocean. The Costa May Polarized Sunglasses have intelligent and sophisticated styling, like the iconic Victorian houses that line the shores of this destination coastal town.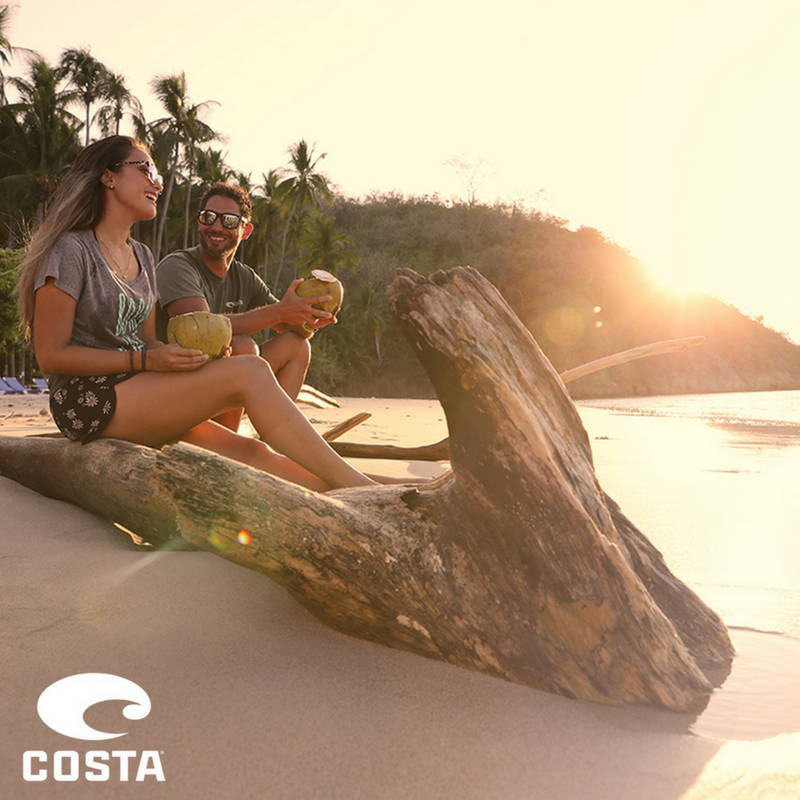 ---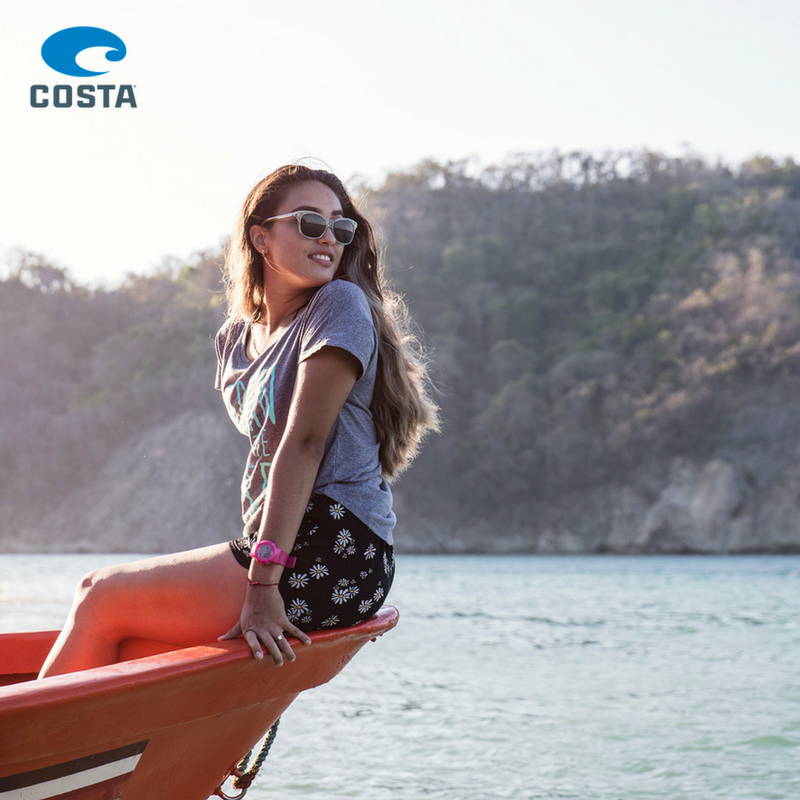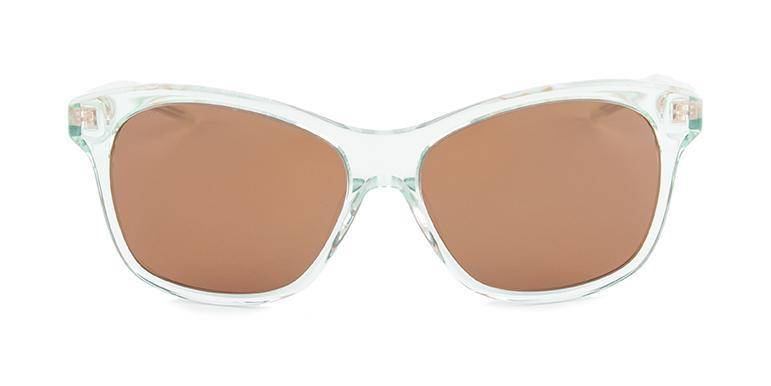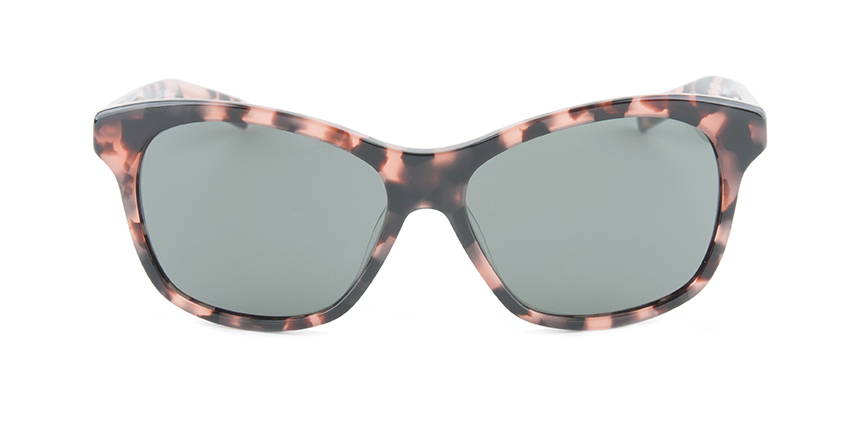 Sarasota is known for its beautiful fine sand beaches, artsy community and funky green markets. Taken from these Southern Florida geographical and style cues, the Sarasota is a small acetate frame with a relaxed cateye design that transcends time and age. The Costa Sarasota Polarized Sunglasses come in four vibrant color schemes supported by delicate design features great for a stroll in the sand or lunch at an outdoor cafe.
---

Named for the only town on Mustang Island where Spanish horses ran free, the four colorway options of the Aransas reflect a barrier island lifestyle. Like everything Texas, it comes in a large acetate frame with a classic square lens shape and crafted design elements. The Costa Aransas Polarized Sunglasses exude confidence and convey the lifestyle of salt in your hair and sand between your toes.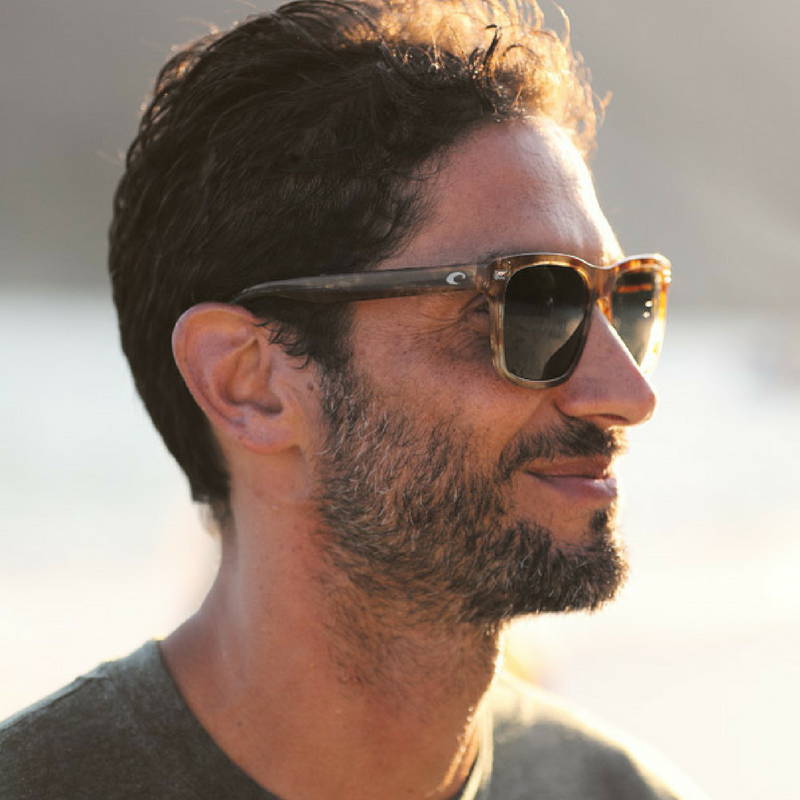 ---
Costa Del Mar 'Sunglasses' Review & Style
---






DEL MAR COLLECTION 
TECHNOLOGY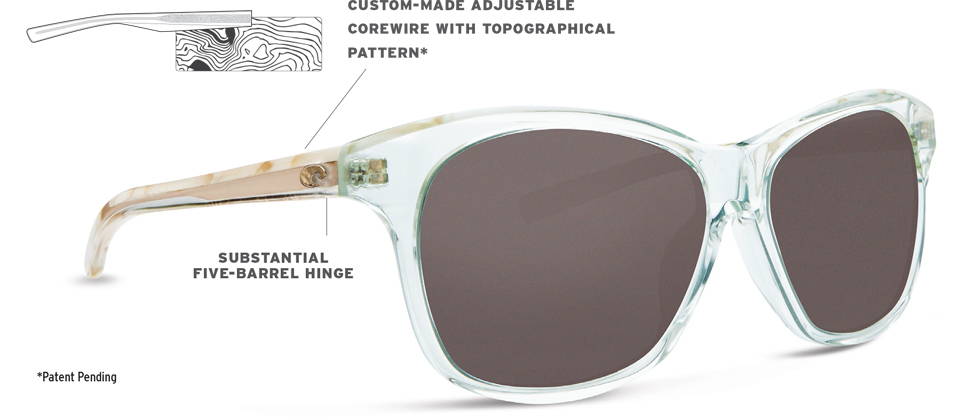 ---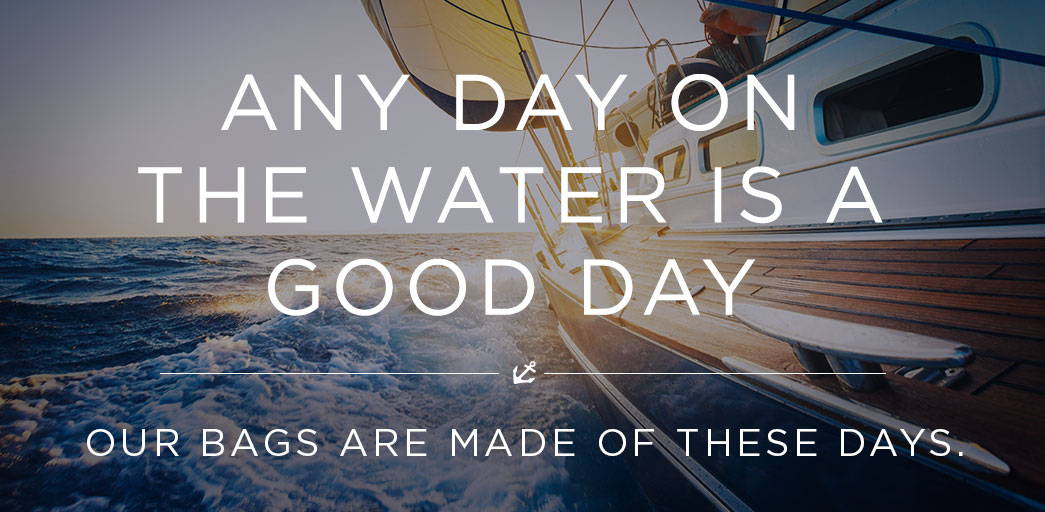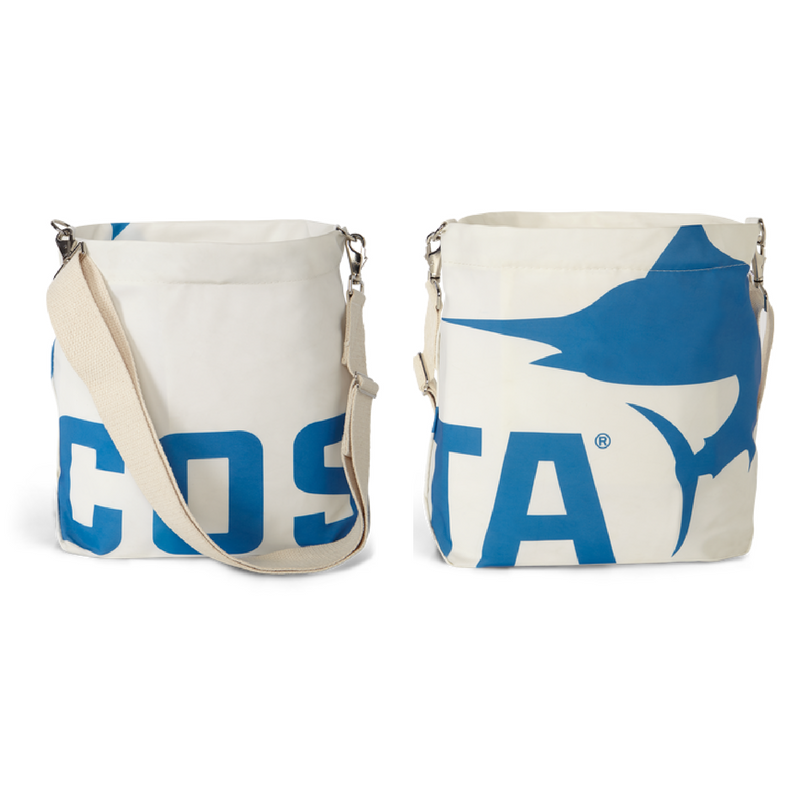 about SEA BAGS
Sea Bags are born as sails and transformed into nautically inspired totes and accessories that bring our customers great happiness. You see, we believe that sails soak up sun, salt, smiles and adventure.
Of course we clean our sails before we make them into bags, our materials retain the essence of what they once were, where they've been and what they've done. It's this previous life that makes each bag unique. Our materials come from Maine first, New England second and USA third. We use the last remaining thread manufacturer in the U.S. We use the only rope manufacturer in New England. And our sail supply chain? Well, that's as local as it gets. We collect our sails one at a time through a network of passionate boaters who love our community waters as much as we do.
Our bags are designed and sewn in a building that hangs over the water. We're located on Custom House Wharf in the heart of Portland's working waterfront. It's an unconventional location to be sure. But we think the sound of seagulls and the smell of bait from the local lobster boats is an important part of the character of our bags.

At Sea Bags, "recycled" and "sustainable" are not afterthoughts. They are the cornerstones of our brand. Our products are upcycled from used sails. We use ecofriendly inks and develop innovative solutions for reducing scrap.
---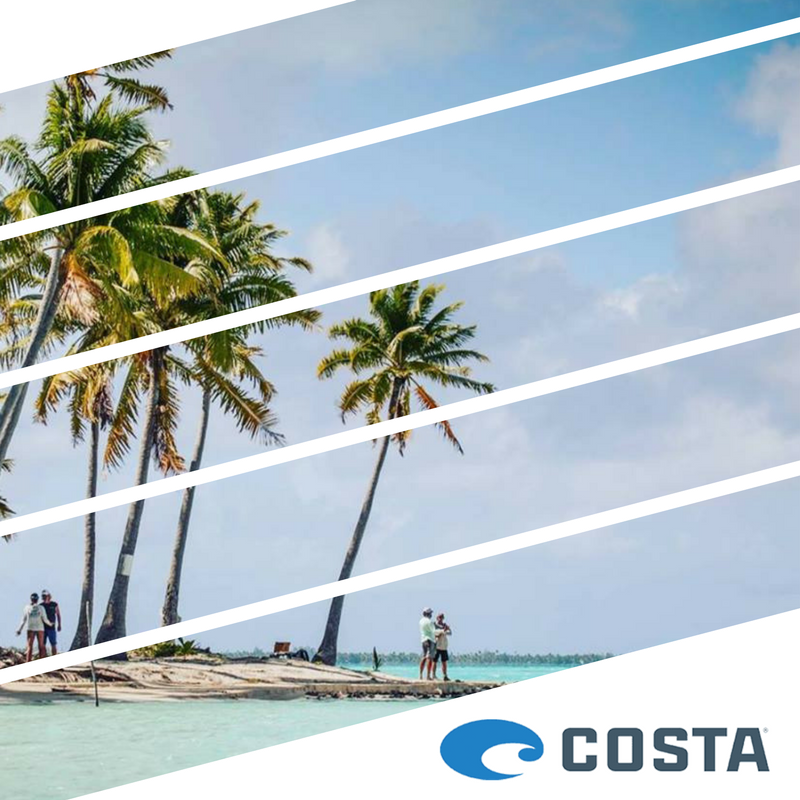 About COSTA DEL MAR
We build the clearest sunglasses on the planet for those who live to be on the water. Born on the water and we're still inspired by it. We want to be on it, we want to protect it, and we want to inspire others to do the same.
In 1983, a group of hardcore fishermen who spent their days exploring the globe and battling extreme elements came to realize that the sunglasses they were relying on weren't as hardcore as their adventures. Seeing the world in absolute clarity and protecting their eyes was a must. So when they couldn't find worthy sunglasses, they decide to build their own. And Costa was born.
After all these years and all these adventures, our mission has never wavered: to create the clearest sunglasses on the planet for life's great adventures. And the patented technology like those found only in Costa lenses and frames are proof that we're succeeding.

As the leading manufacturer of the world's clearest polarized performance sunglasses, Costa offers superior lens technology, unparalleled fit and durability, and a limited warranty against manufacturer's defects on all of its products. Still handcrafted today in Florida, Costa creates what has been referred to as the highest quality, best performing sunglasses on the planet for outdoor enthusiasts. Costa makes the best polarized sunglasses on the planet, including the high definition 580 lenses, which are unparalleled in their ability to cut glare and enhance your view of the outdoors.