---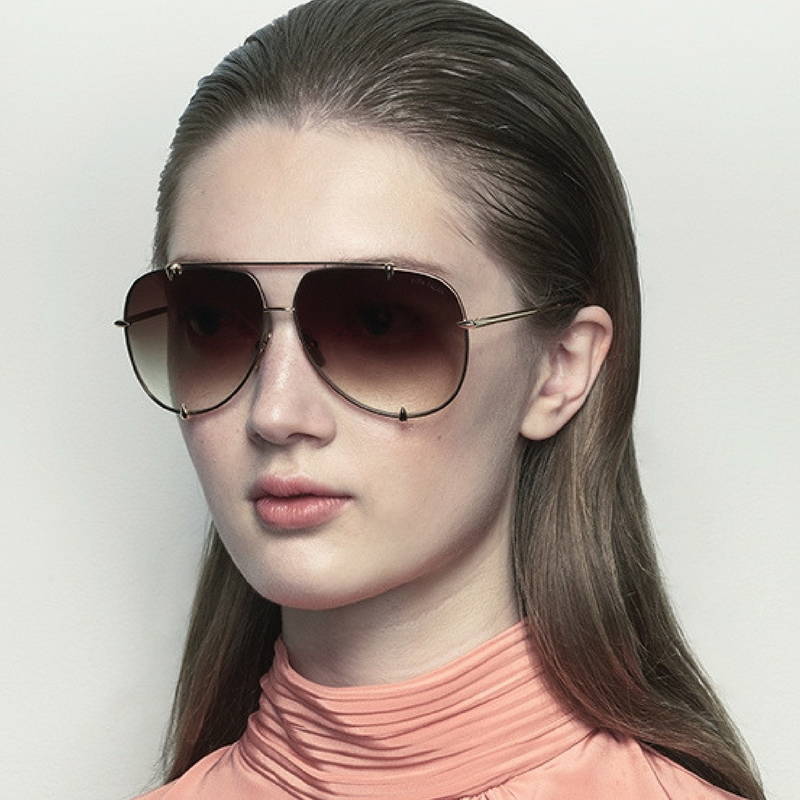 Dita, the pursuit of excellence is a way of life. Inspired by hollywood's iconic golden age, our timeless american designs can take as many as 320 separate steps over 8 months to create. Balancing east and west in perfect harmony, Dita frames are manufactured by artisans and craftsmen who have spent as many as 50 years perfecting their crafts. Revered for their incomparable skill and unwavering attention to detail, these modern-day masters transform the world's finest acetates and metals into luxurious eyewear with a genuine soul. Our word is our bond, so we proudly print the word Dita on every frame as your guarantee of originality, quality and authenticity
These DITA talon rose gold sunglasses have gold-tone frames with talon-shaped accents the pink lens gradient. Adjustable nose piece. Case and cleaning cloth included.
---
---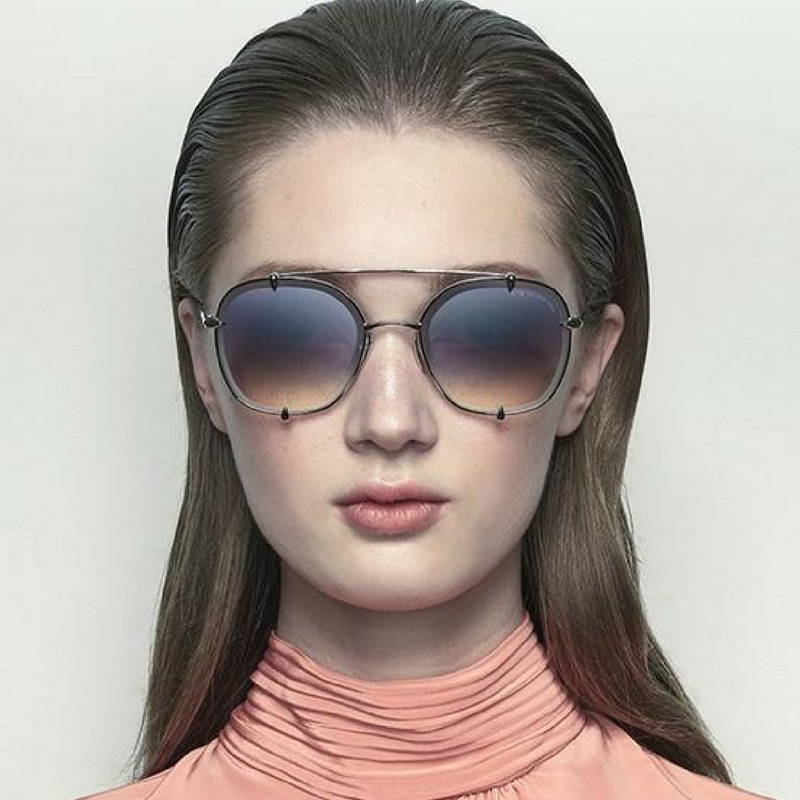 The Talon-Two is an all-titanium hybrid aviator with our signature 'talon'. The unique lens shape was inspired by round character frames from the turn of the century combined with a 60's aviator, while the Talon lens suspension elements are a nod to the mechanical Art Deco production design prevalent in German Expressionist film from the 1930's.
The all titanium frame uses DITA's signature Talon mount design to visually support a 'floating' lens concept and accommodate for the thinner frame shape. The titanium structure of the Talon-Two has thin extruded sections that act as an overall exoskeleton for the lenses. These extruded Talon elements are the bent into desired shapes with fine grooving (knurling) on the front making for an extraordinary fit and finish.
 
---