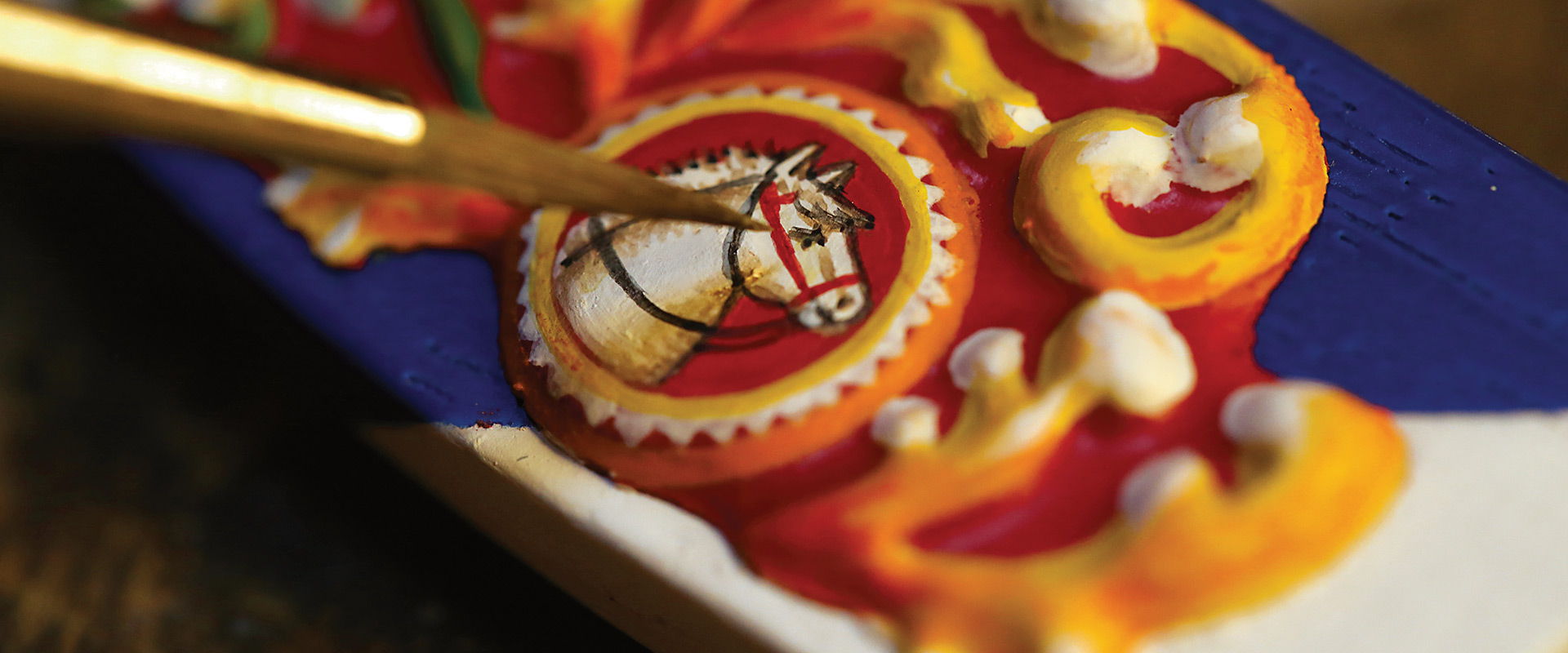 A VERY SPECIAL LIMITED EDITION
Craftsmanship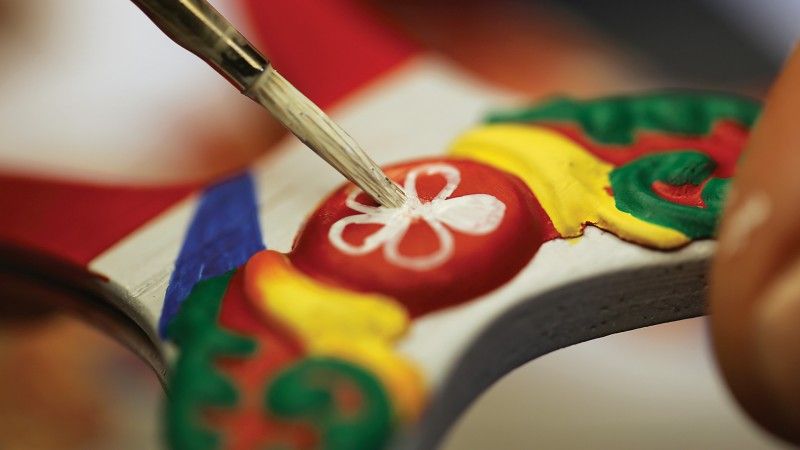 Handmade and hand painted sunglasses created by master craftsmen from the Sicilian tradition who lend their skills to fashion.
HISTORY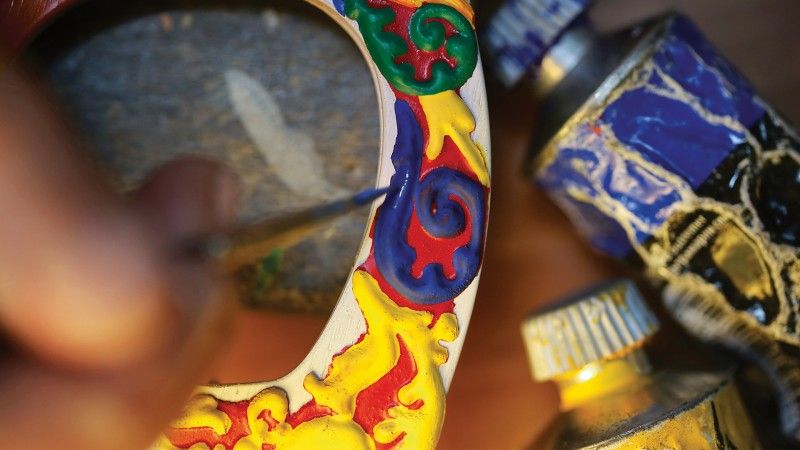 Dolce&Gabbana pays homage to the Sicilian cart with a special Sicilian Carretto eyewear collection, of which only 100 numbered pieces have been produced.
Masterpeice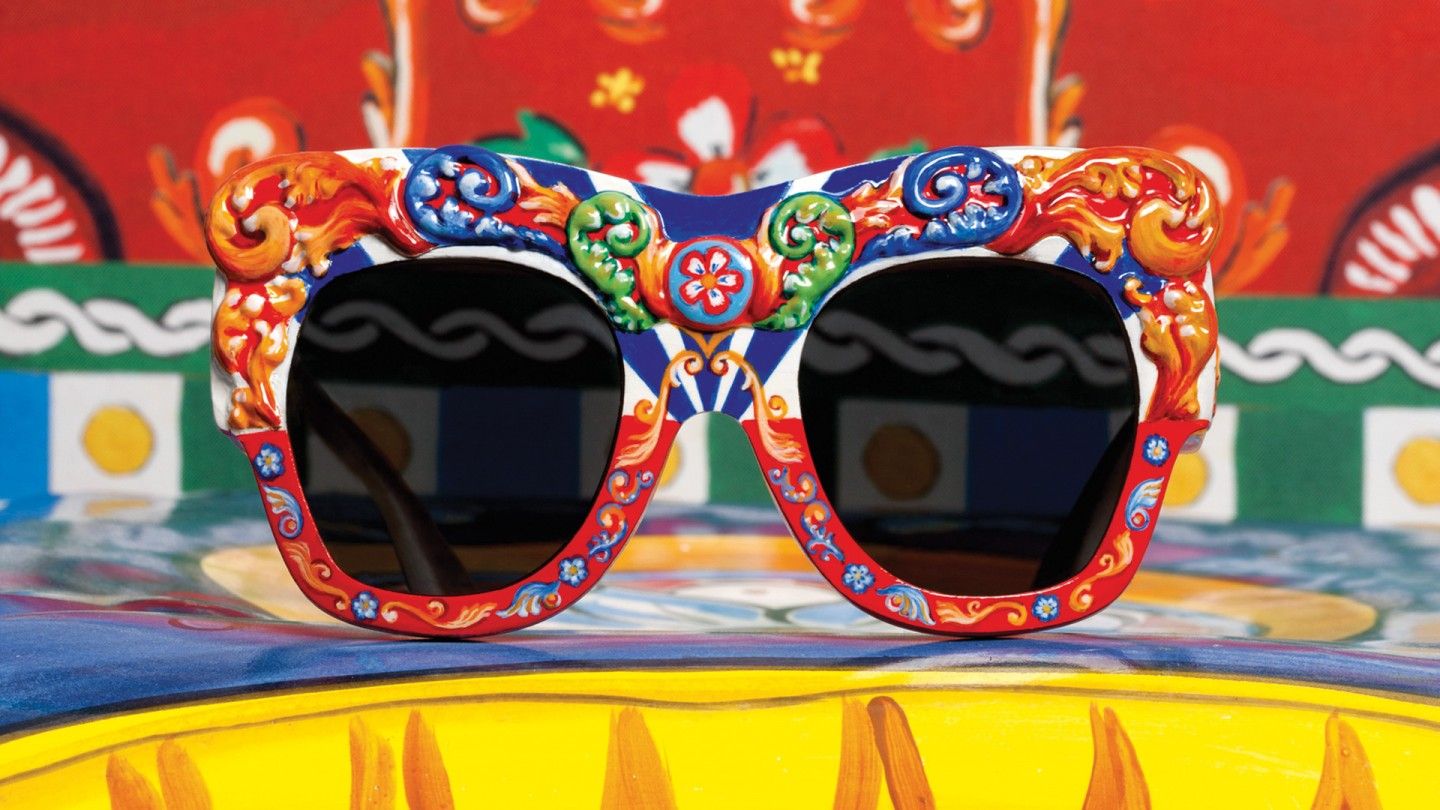 Like the antique carts, every pair of glasses is a special piece: the decorator's hand renders each model completely unique.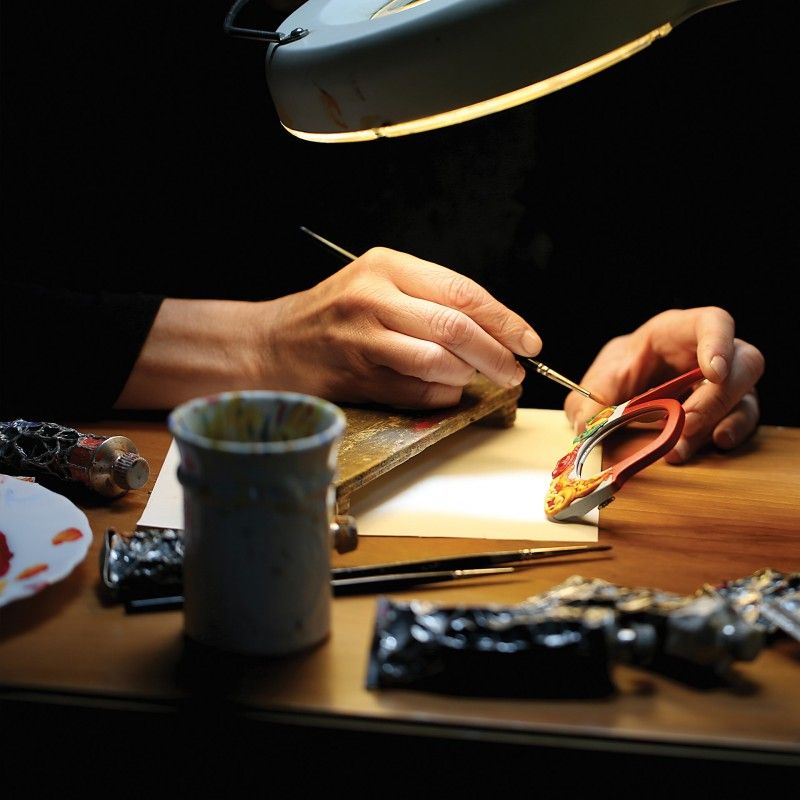 Design
The sunglasses are made from canaletto walnut, with relief miniatures hand-painted by a craftsman. For the traditional cart, details were illuminated by two layers of white and yellow paint: a time consuming task that was undertaken with great care and passion. These sunglasses reveal the same attention to detail: the relief decorations on the frame front are first painted in red with yellow motifs, then in blue, green and orange, according to a precise ritual of colors dictated by Sicilian tradition.
The limited edition sunglasses have grey tinted lenses and the Dolce&Gabbana logo engraved on a gold plaque located on the inner temple. They are presented in packaging entirely made from fabric with the Carretto print.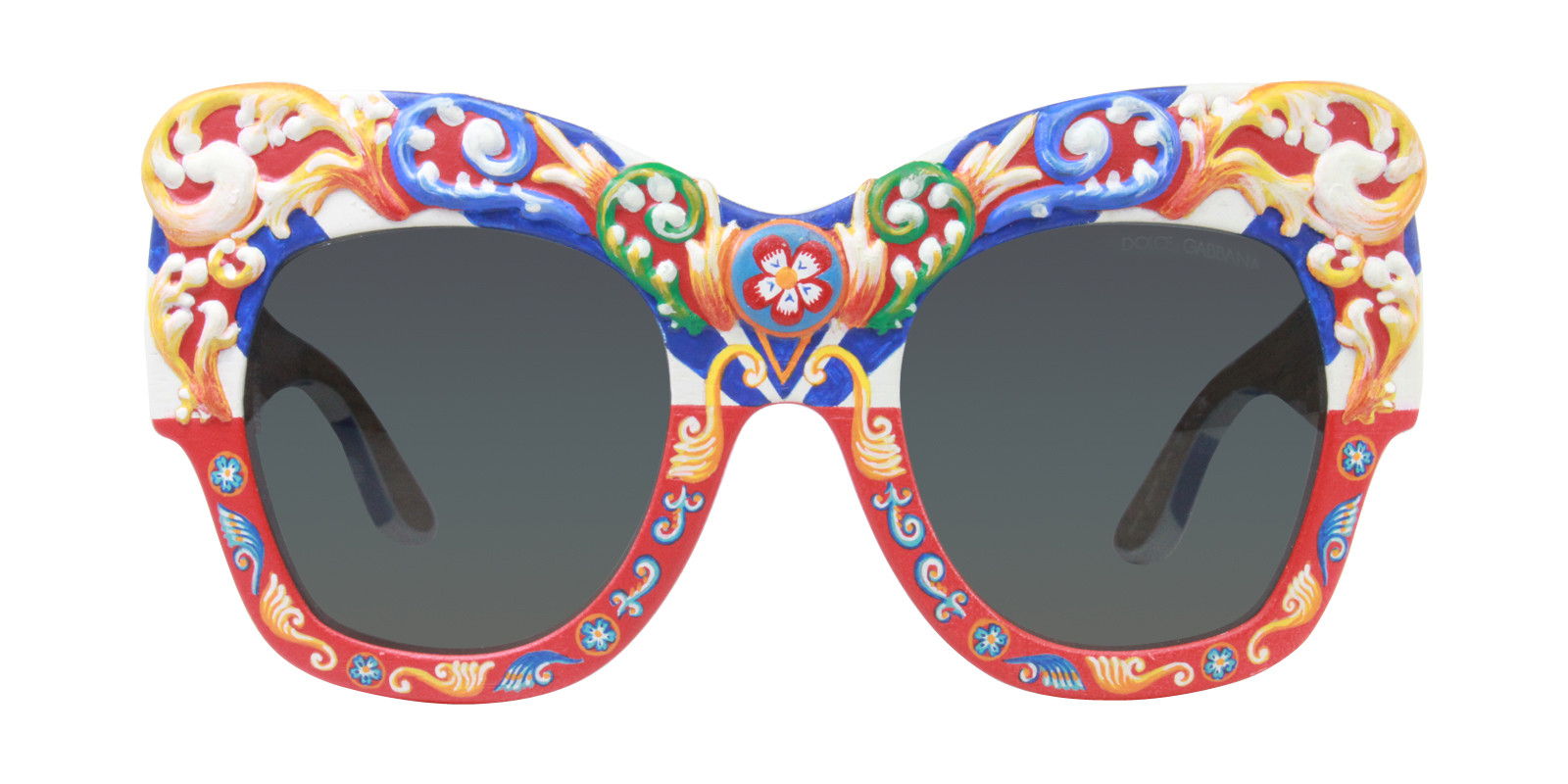 A Deeper look
One of the best-known symbols of Sicilian folk iconography, the cart was created as a means of transport that responded to practical needs, but went on to be transformed into a vehicle for cultural transmission. Sculpture and painting were applied its various constituent parts to represent moments from the island's history, or from epic stories or popular religion, creating valuable constructions that were genuine traveling works of art.
The imageries of the collection theme are rooted in ancient traditions from Sicily; the island deeply embedded into the souls of Domenico Dolce and Stefano Gabbana and the source of their infinite inspiration. The traditional puppet and marionette theater featuring medieval knights and dames; the carretto and the Sicilian wheel are all elements of Dolce&Gabbana aesthetics.