Fendi + Thierry Larsy Kinky/Sliky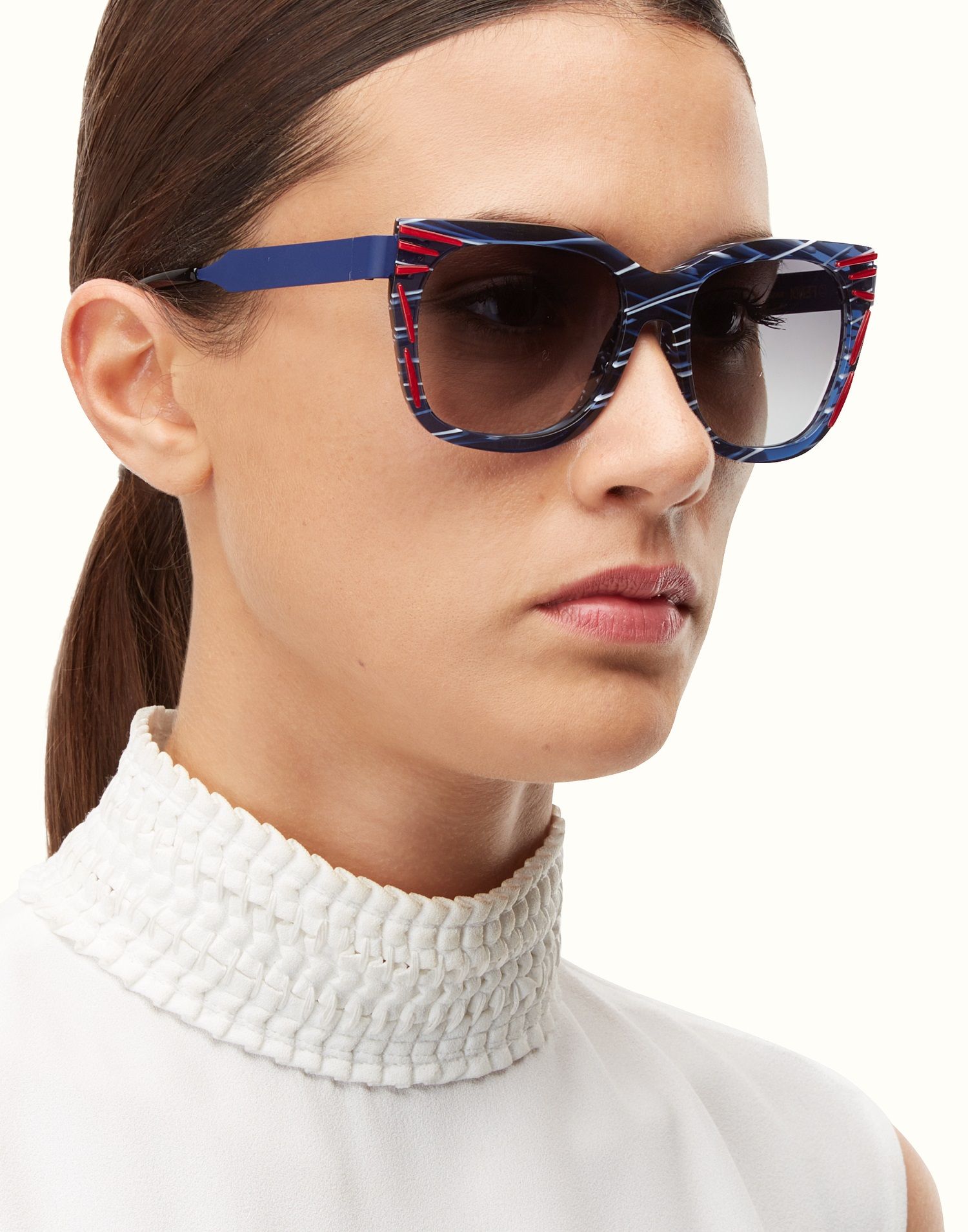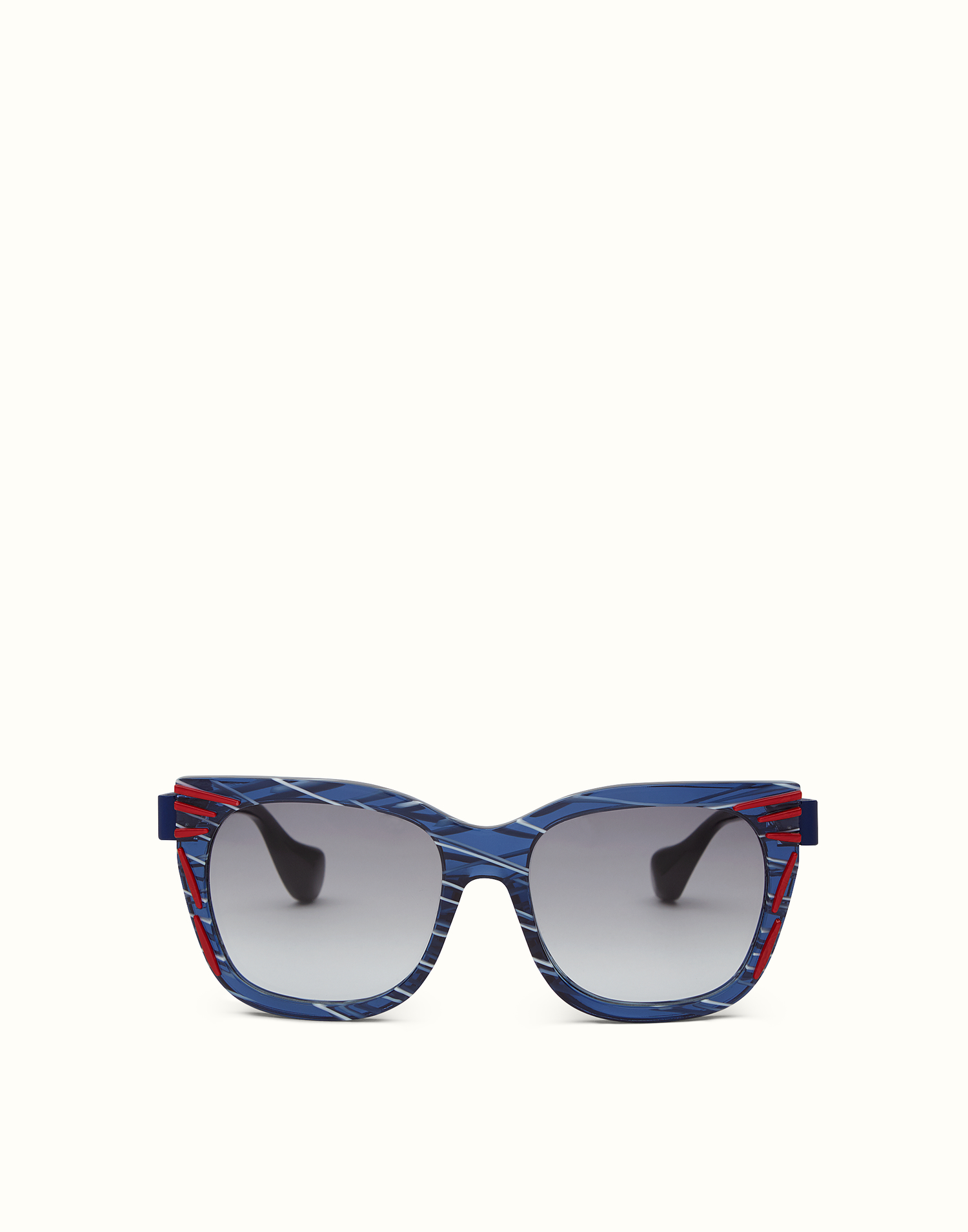 FENDI-thierry larsy KINKY
The unique duo, Fendi and Thierry Larsy created the Kinky frames with a slightly square shape. The transparent blue compliments the dark red raised detailing that adds dimension to the frames. These elite sunglasses have a luxurious satin-finish and smoky gray lenses.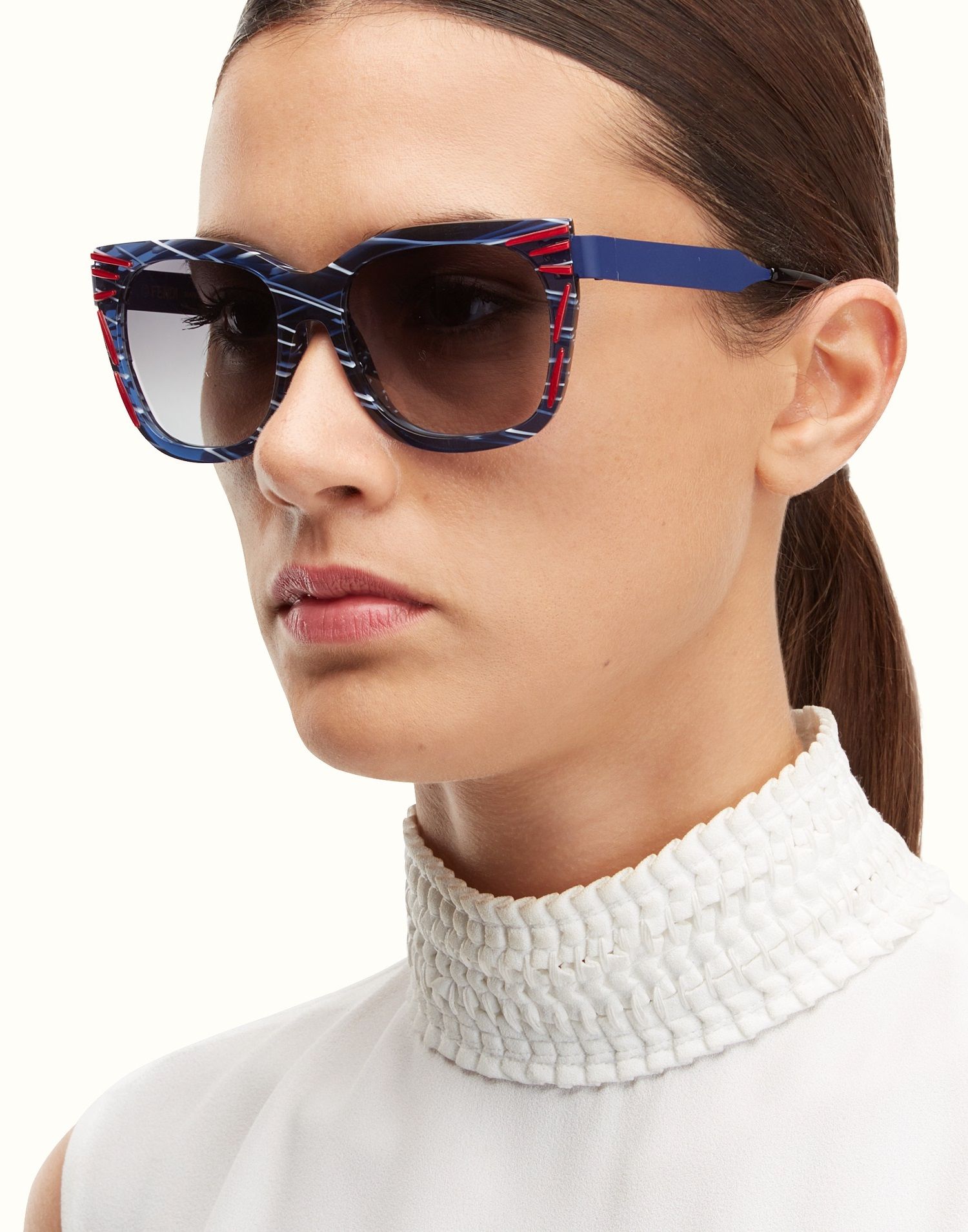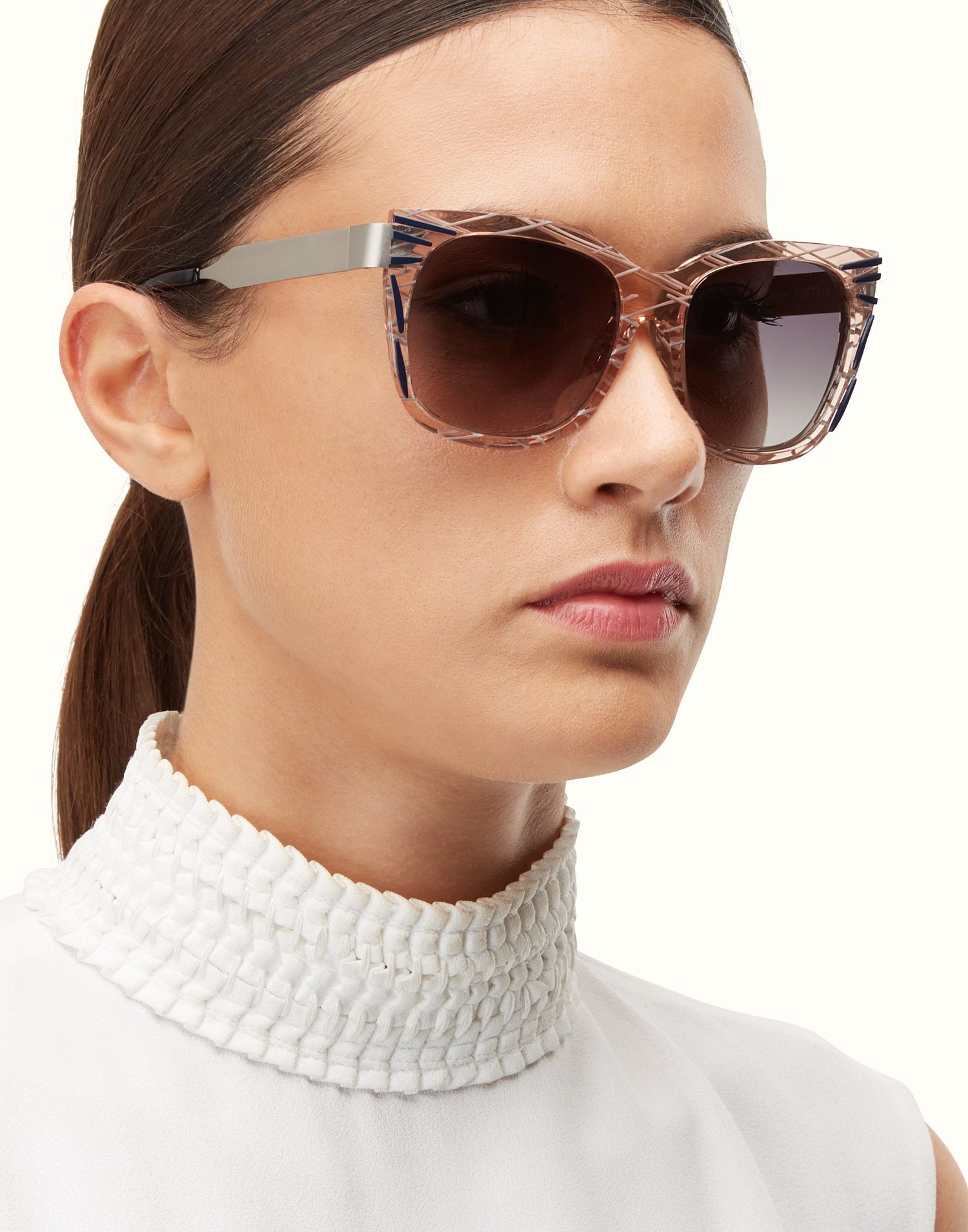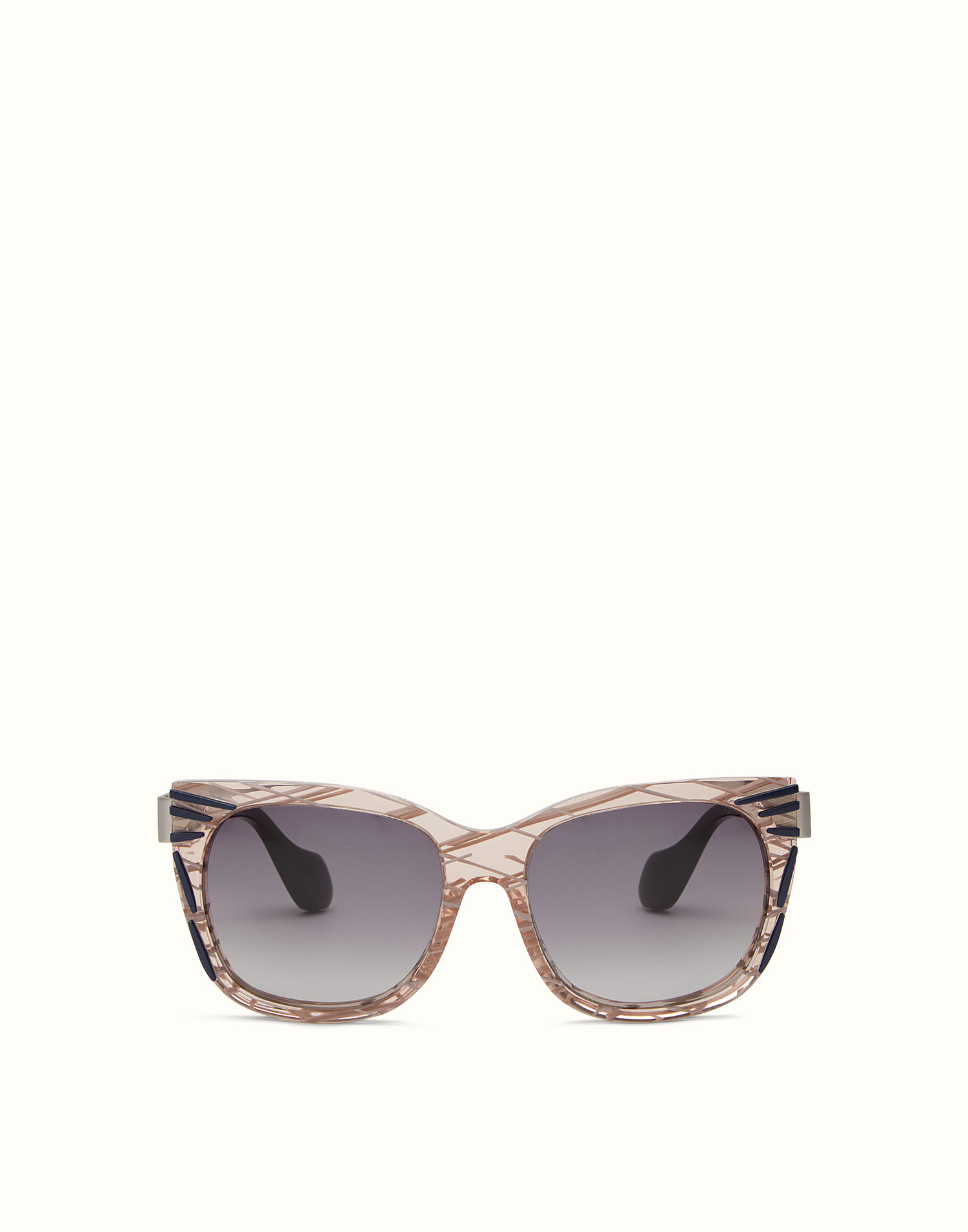 FENDI-Thierry Larsy KINKY
With a more toned down color scheme, the Kinky frames also come in a transparent pink color with blue detailing that's perfect for an all white occasion.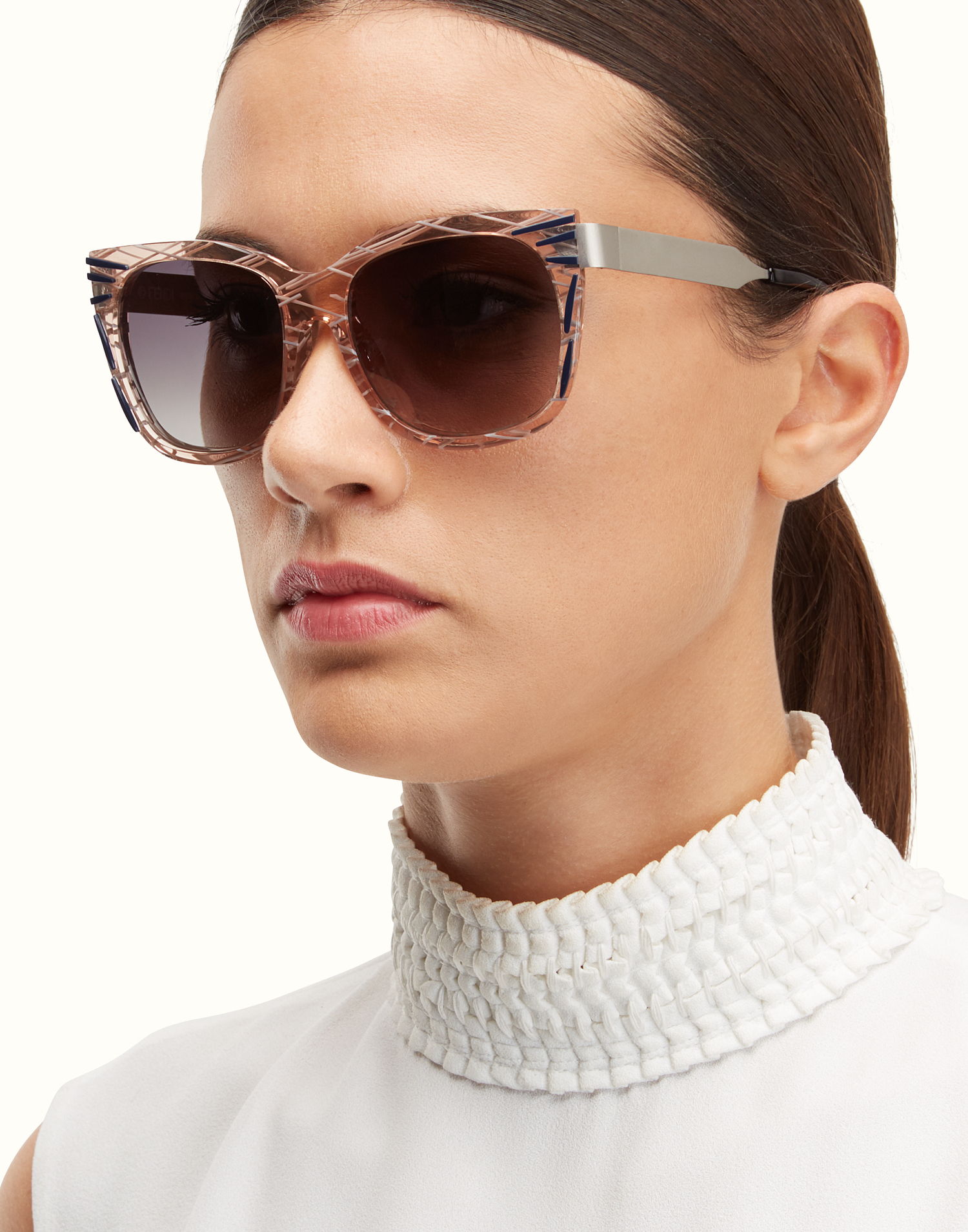 The Capsule Collection also features a rounded frame, Sliky. The transparent lilac color is harmonized with a black criss cross pattern. Smoky gray lenses compliment the satin-finish frames.
Adding a warmer edition to the collection, the Sliky rounded frames also come in a transparent yellow with a gray criss-cross pattern. These smoky brown lenses can be worn with earth tone styles.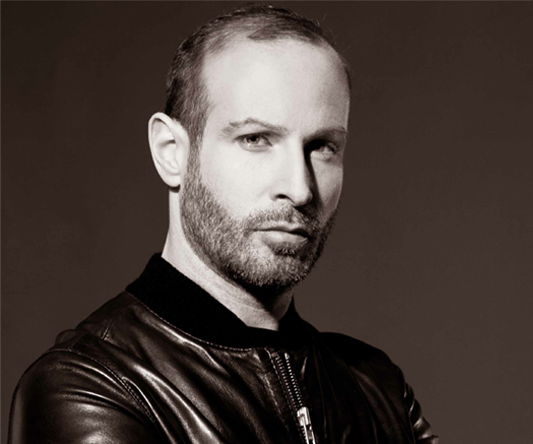 French designer, Thierry Lasry launched his eponymous sunglass line in late 2006. Raised in a highly creative environment by an optician as a father and a designer as a mother, Thierry Lasry went on to create a sunglass brand aimed at a certain Elite looking to distinguish themselves out of the crowd.. THIERRY LASRY sunglasses are based on the concept of « futuristic vintage » fusing vintage inspirations with an updated, modern and avant-gardist touch. The sunglasses are all flat fronted, giving a futuristic twist to retro-inspired shapes.