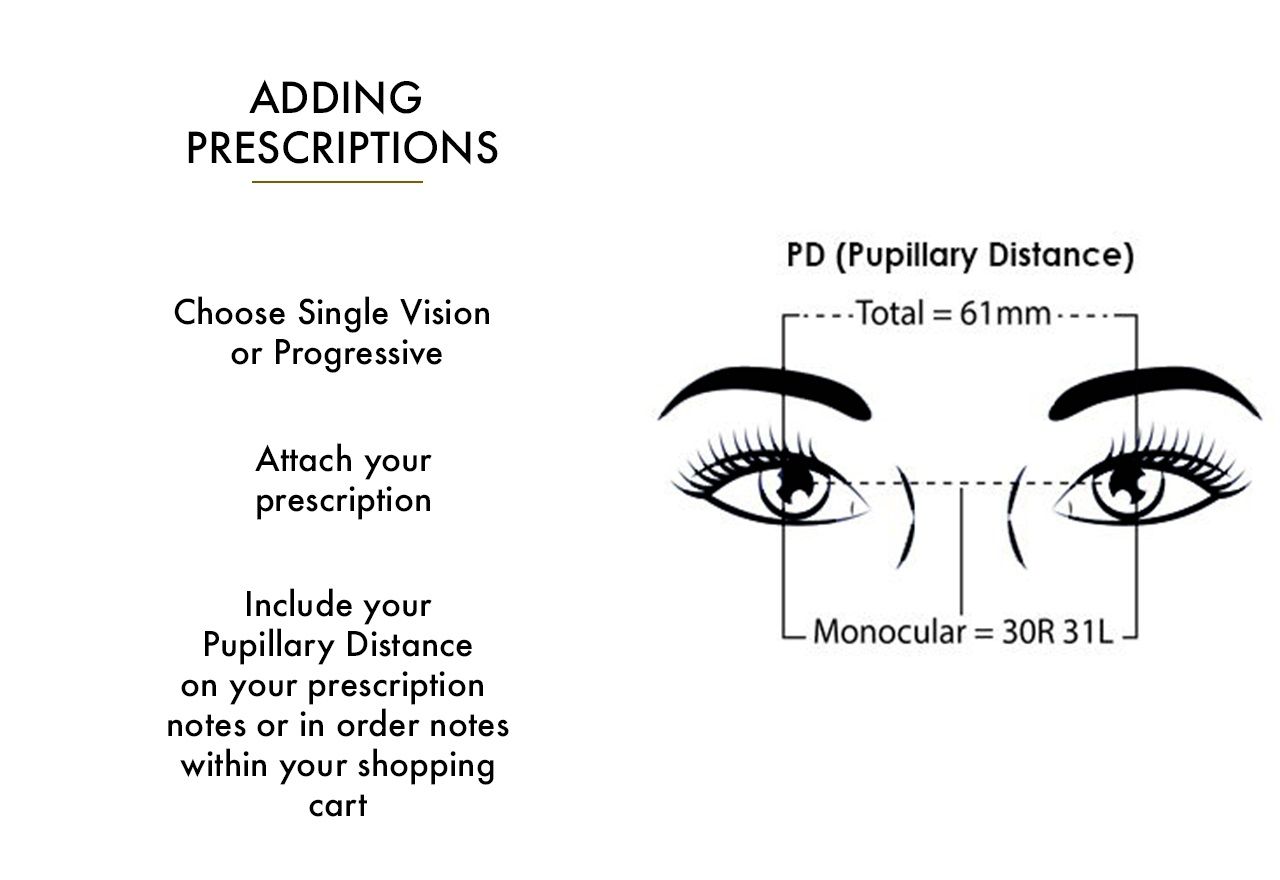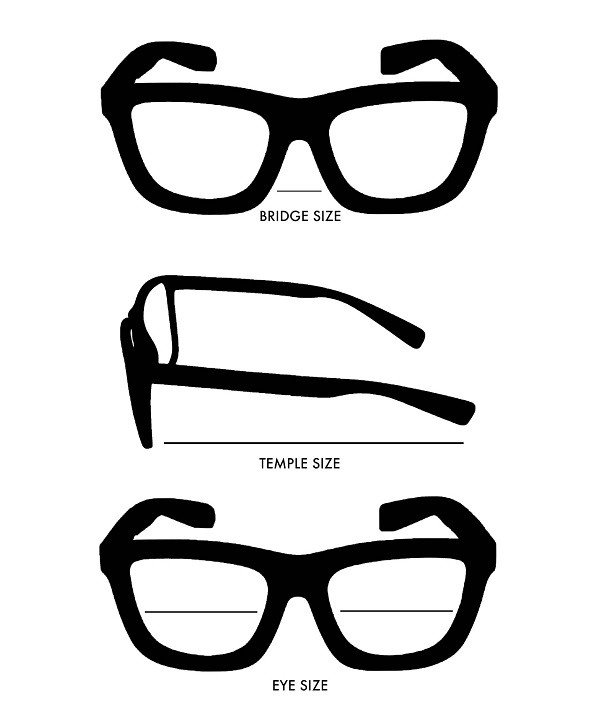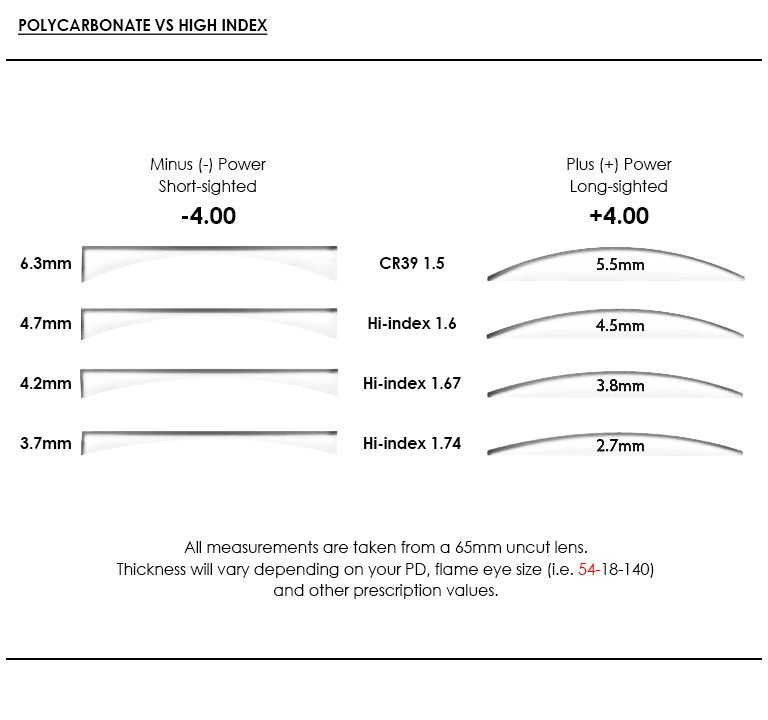 Is High Index for me?
Advantages of High-Index Lenses
Thinner. Because of their ability to bend light more efficiently, high-index lenses for nearsightedness have thinner edges than lenses with the same prescription power that are made of conventional plastic material.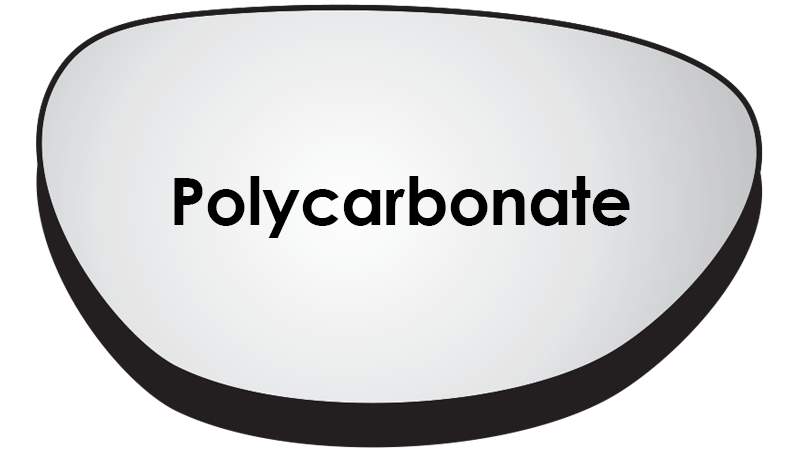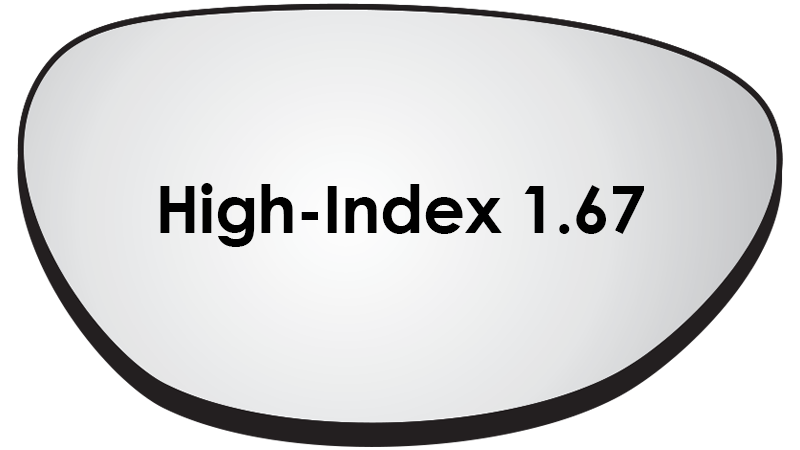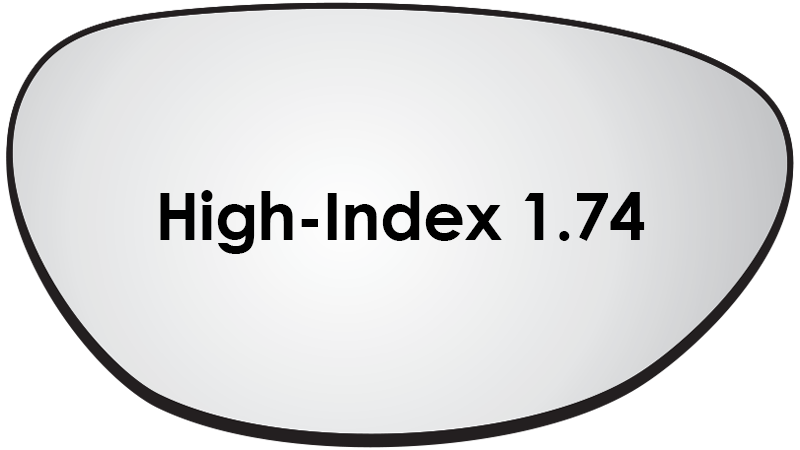 Lighter. Thinner edges require less lens material, which reduces the overall weight of the lenses. Lenses made of high-index plastic are lighter than the same lenses made in conventional plastic, so they're more comfortable to wear.
Lightweight lenses are even more of a benefit for farsighted prescriptions, which can make conventional lenses very heavy. And most high-index lenses also have an aspheric design, which gives them a slimmer, more attractive profile and reduces the magnified "bug-eye" look that conventional lenses cause in strong farsighted prescriptions.
What is A/R?
Anti-reflective coating (also called AR coating or anti-glare coating) is a microscopically thin multilayer coating that eliminates reflections from the front and back surface of eyeglass lenses.
By doing so, AR coating makes your lenses nearly invisible so people can focus on your eyes, not distracting reflections from your eyeglasses.
Anti-reflective coating also eliminates glare caused by light reflecting from your lenses. With reflections eliminated, lenses with AR coating provide better vision for night driving and more comfortable vision for reading and computer use.
AR coating is highly recommended for all eyeglass lenses, but particularly for polycarbonate and high-index lenses, which reflect more light than regular glass or plastic lenses if anti-reflective coating is not applied.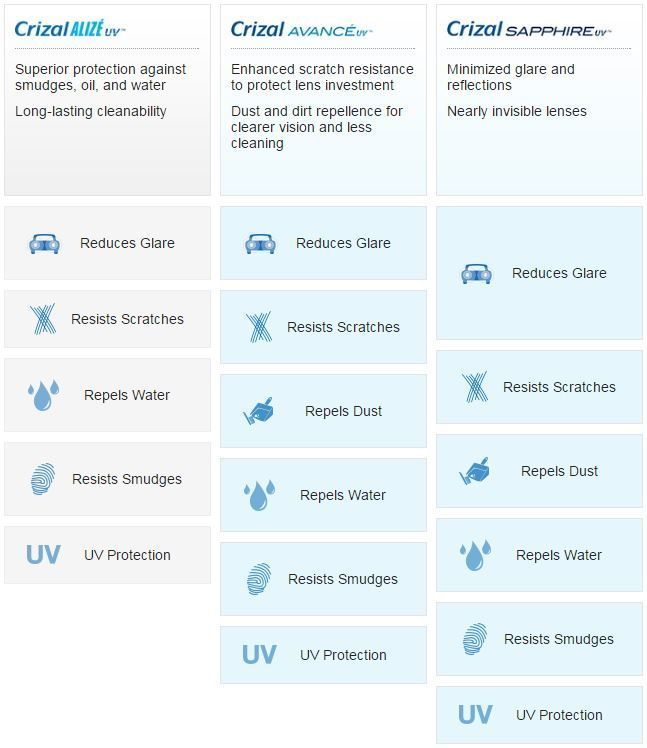 What are Transitions?
Signature- Fully clear indoors and darker outdoors. Thanks to our exclusive Chromea7 photochromic technology, they are more reactive to bright sun, partial sun and indirect light – such as light reflected from buildings, cars, and many other surfaces.
Clearest indoors
Fast fade back speed
Block 100% of UVA & UVB rays
Fit any prescription and frame
Suitable for any age including children
Available Colors: Gray - Brown - Graphite Green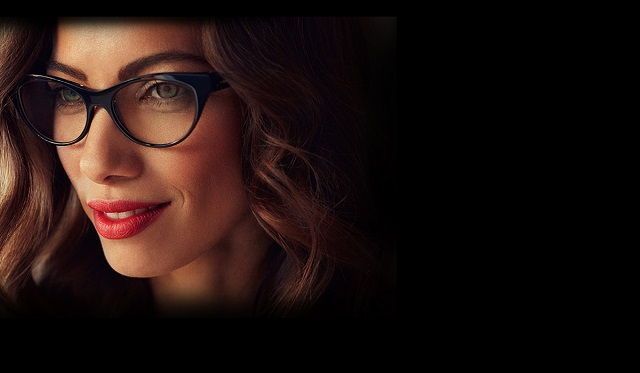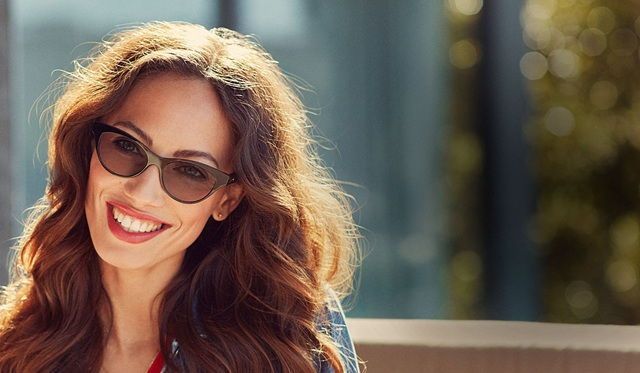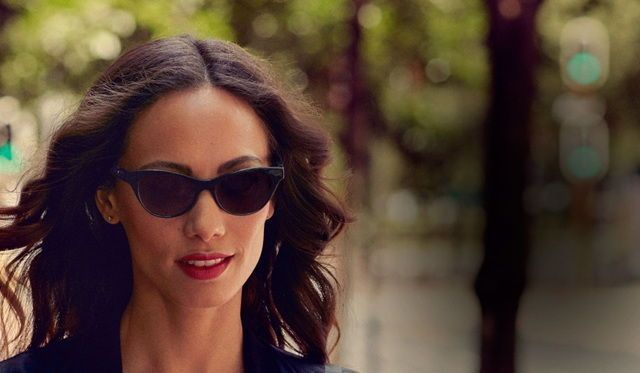 Vantage - Transitions Vantage lenses don't just adapt to changing light, they also polarize as they darken. Outdoors, the polarization adjusts to match the level of outdoor glare, which can vary as the day progresses and conditions change.  That means you see life in the best light with less glare for better clarity and color.
The only everyday lenses with variable polarization
Polarization adjusts to match the level of outdoor glare
Block 100% of UVA & UVB rays
Designed to work with most prescriptions and frames
Available Colors: Gray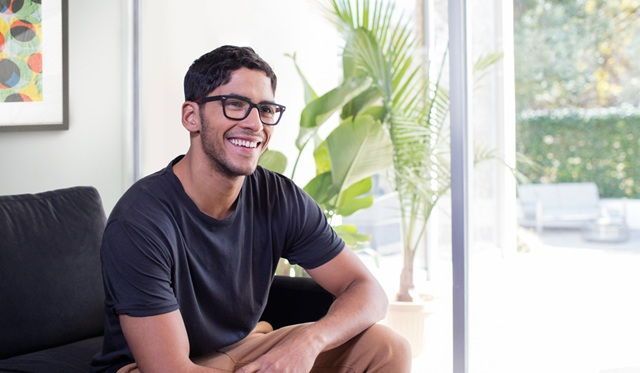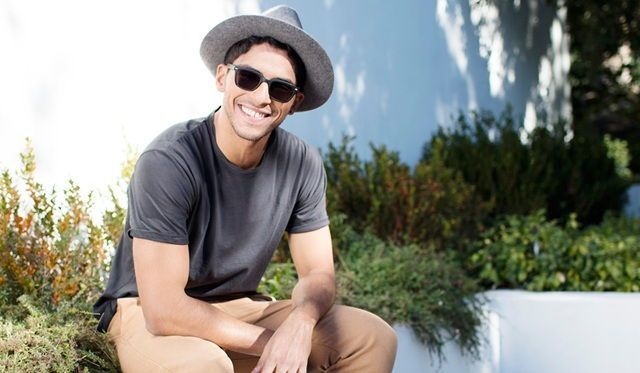 Xtractive - Anywhere you go, Transitions XTRActive lenses are uniquely designed to protect your eyes from the brightest sun and harsh artificial light.
Extra dark outdoors to protect from the brightest sun, even in the hottest conditions
Darken behind the windshield of a car to protect the eyes from sunlight while driving
Hint of tint helps to protect from harsh indoor lighting
Block 100% of UVA & UVB rays
Designed to work with most prescriptions and frames
Available Colors: Gray - Brown - Graphite Green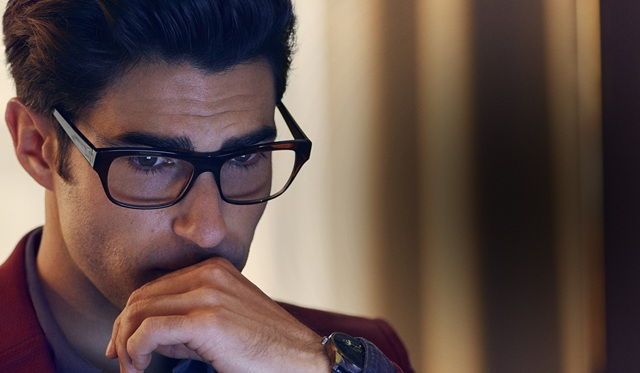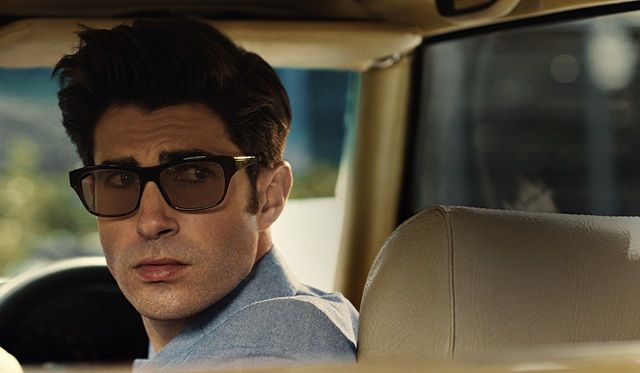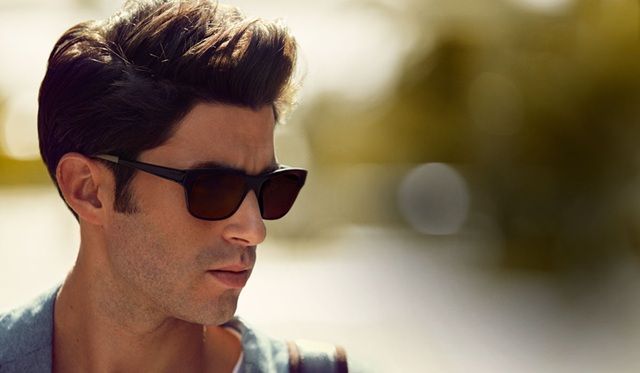 Special Tints
Gradient
Gradient lens tints for sunglasses are popular for both fashion and function. Gradient, when referring to lenses, means darkening by regular degrees (where the tint deepens gradually throughout the lens.) Most often, gradient lenses are tinted from the top down, with the darkest portion of the lens protecting you most when you look up (as would be needed if you were outside, with the sun overhead.)
Mirrored
Mirrored lenses have a reflective optical coating (called a mirror coating or flash coating) on the outside of the lenses that reduces glare by reflecting much of the light that hits the lens surface. The mirror coating decreases the amount of light passing through the tinted lens by 10–60%, making it especially useful for conditions with sand, water, snow, and at higher altitudes. Mirrored sunglasses are one-way mirrors.
Polarized
What kind of a difference would I see with Polarization?