The Designer Eyes Exclusive Photoshoot
Designer Eyes had an exclusive photoshoot at the Versace Mansion in Miami Beach, FL featuring the Versace Tribute Eyewear Collection. From multiple brands, Versace chose Designer Eyes for this unique shoot because we're a family-owned brand, just like Versace is. Designer Eyes is also a home-grown brand who's roots are in Miami, meaning we know the Versace Mansion quite well.
Take a look at the stunning styles that make up the Tribute Collection and the Designer Eyes exclusive Versace shoot.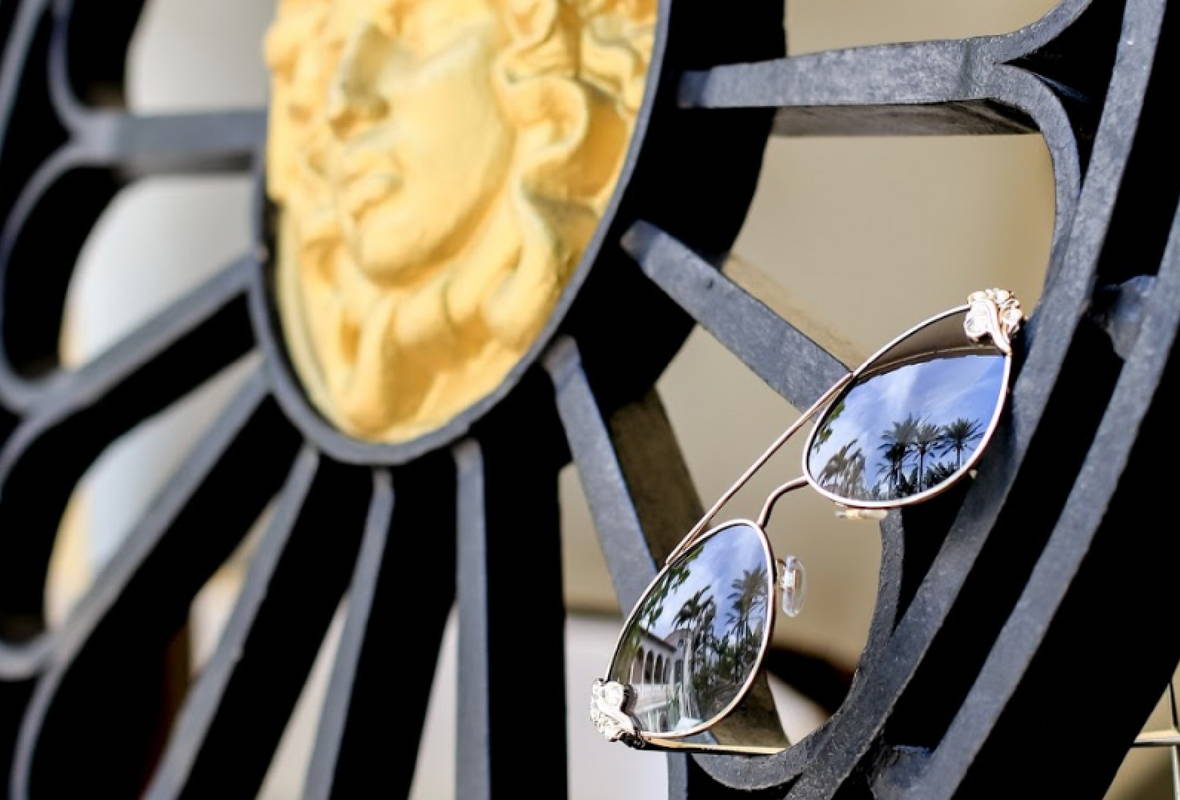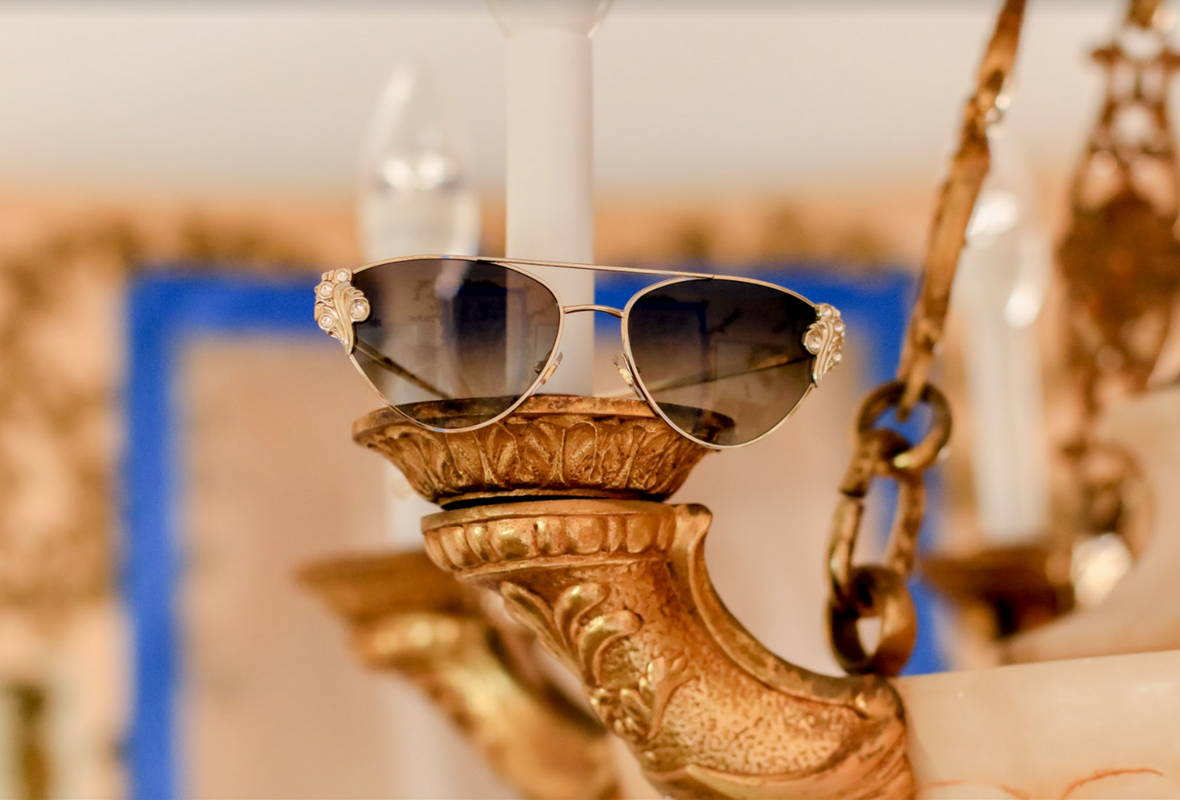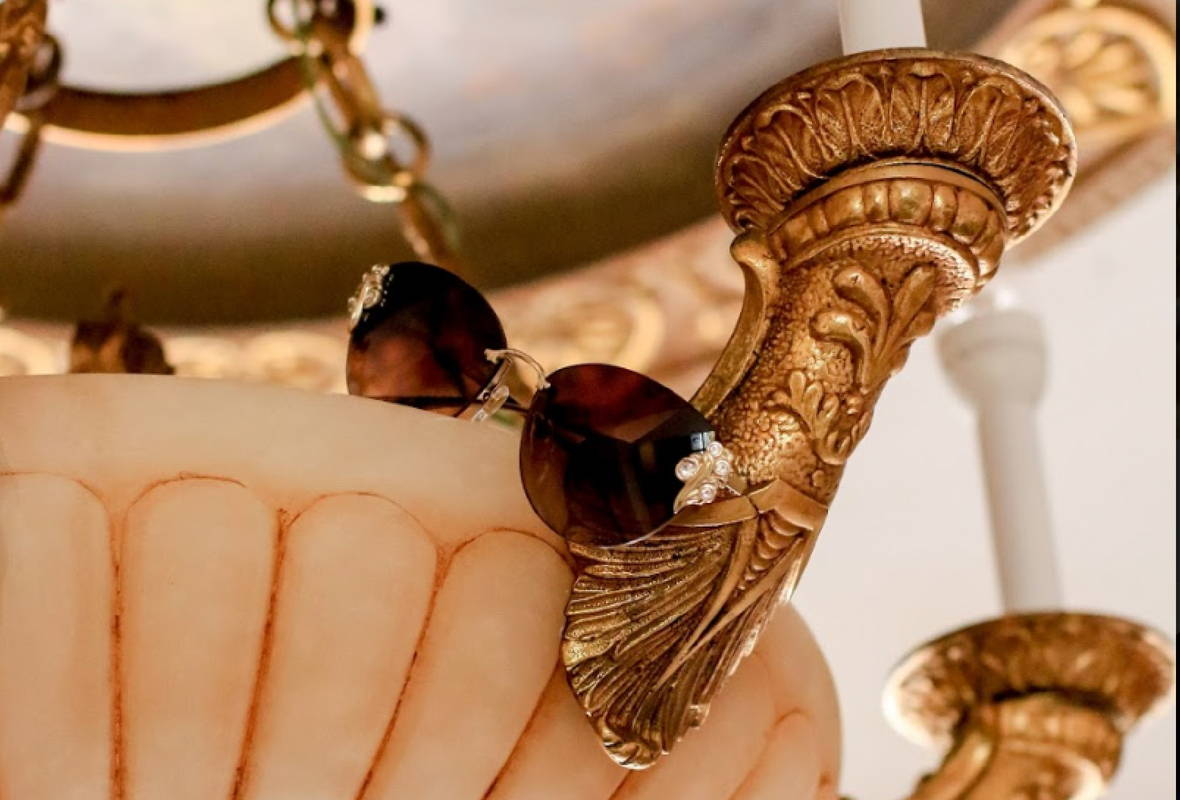 The Versace VE2195B are a beautifully crafted pair of full-rim cat-eye frames with a patina of "tribute gold". They feature a double bridge along with the iconic Versace baroco leaf, adorned with Swarovski crystals. These sunglasses are made from corroision-resistant metal, making them not only elegant, but extremely durable. This pair comes in four different colors: silver, black, pale gold, and tribute gold (pictured).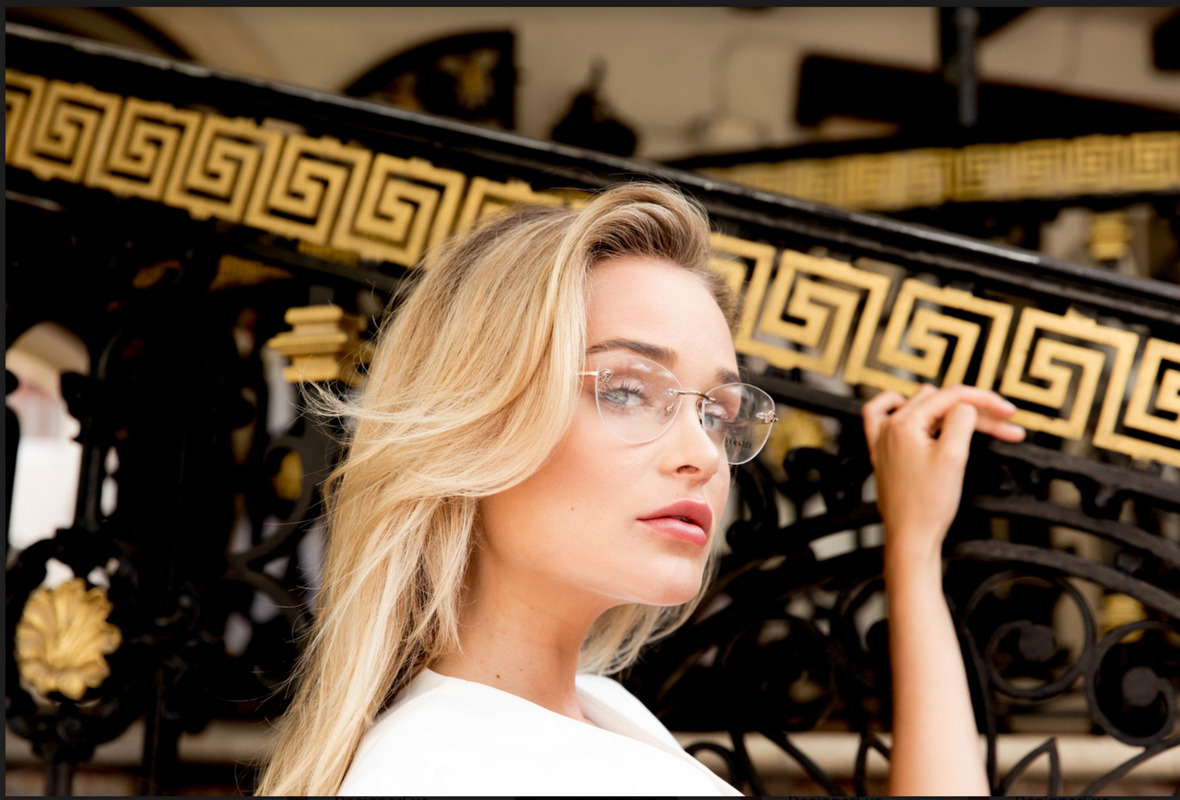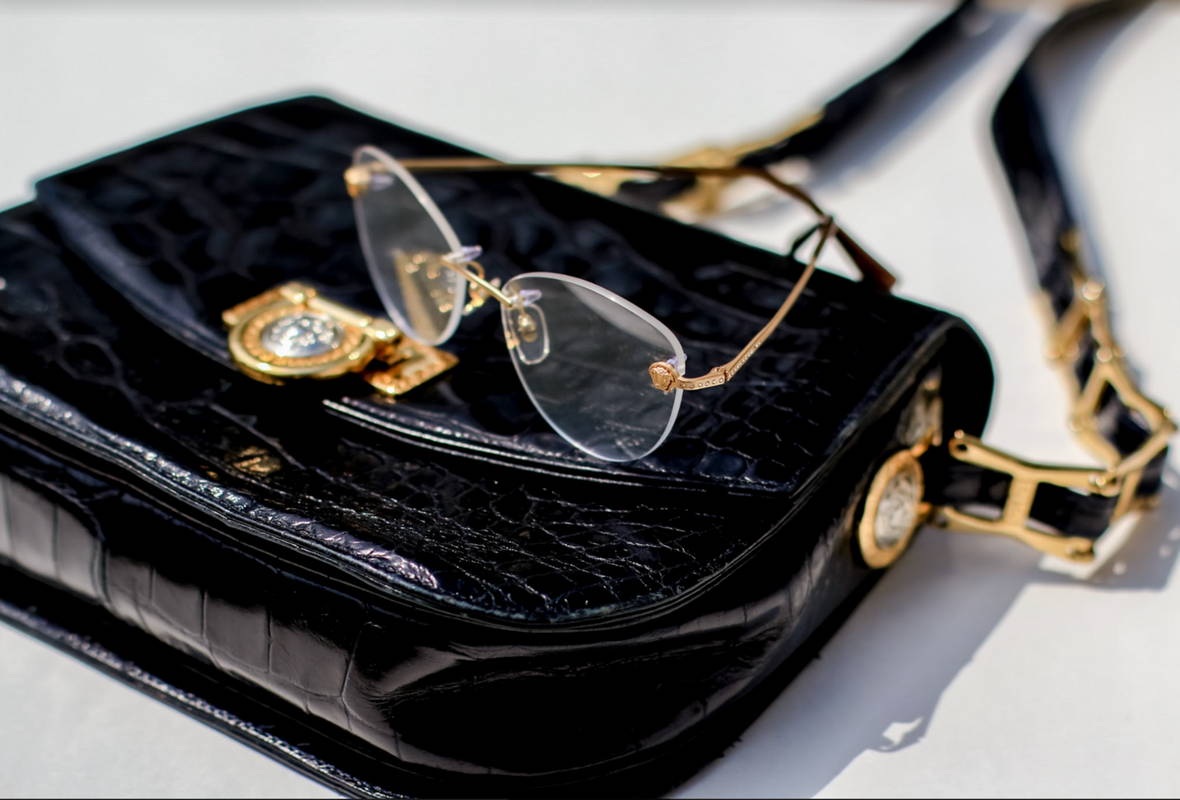 The Versace 1254B are a lovely pair of opticals with a refined Versace bijoux-inspired look that feautures light profiles, elaborate metal detailings, and a contemporary tone of pink/gunmental. These rimless cat-eye glasses are embellished with Swarovski crystals and fine metal leaves at the corners. These opticals are available in 4 colors: tribute gold,pink, pale gold (pictured), and gunmental.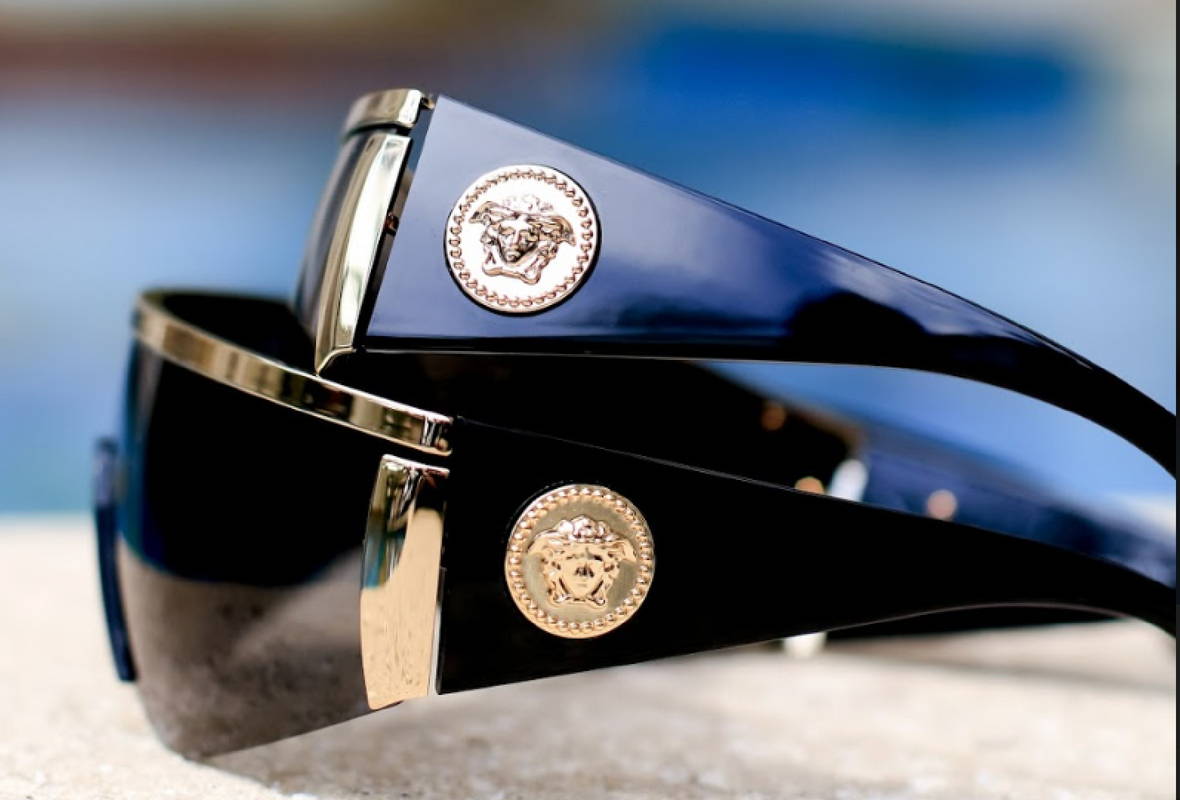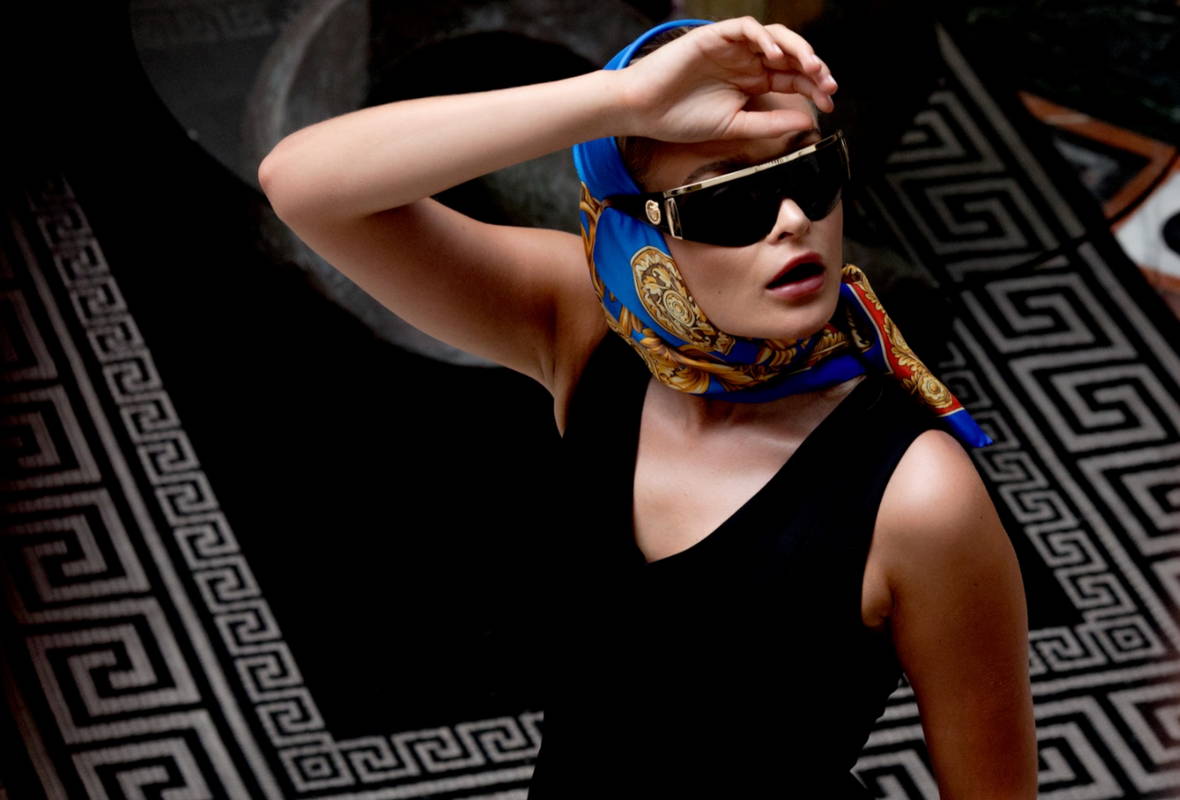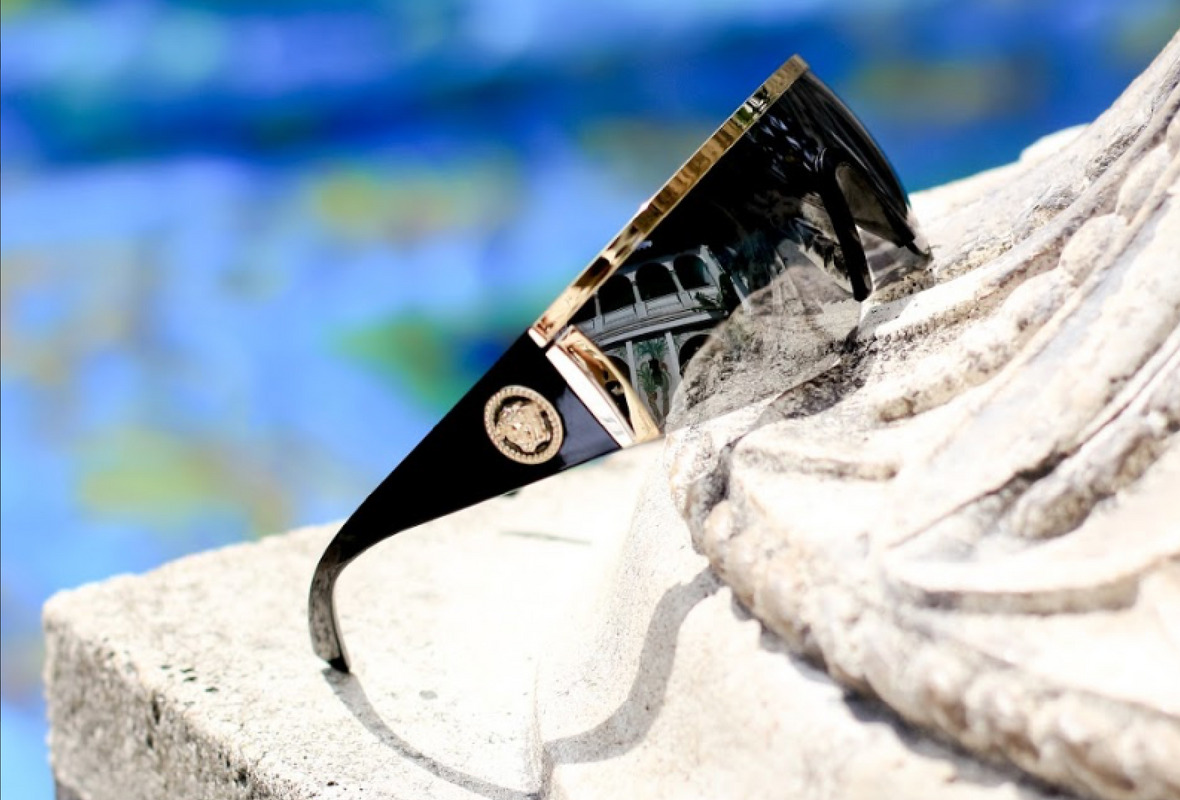 The Versace VE2197 are a pair of shield sunglasses that embody all that is Versace: extravagant, iconic, and bold. The wrapped shield sunnies have a polished metal profile and temples with a 3D medusa medallion, both of which give them THE Versace look. This pair is available in three colors: grey lenses (pictured), light brown with mirrored gold lenses, and grey mirrored silver lenses.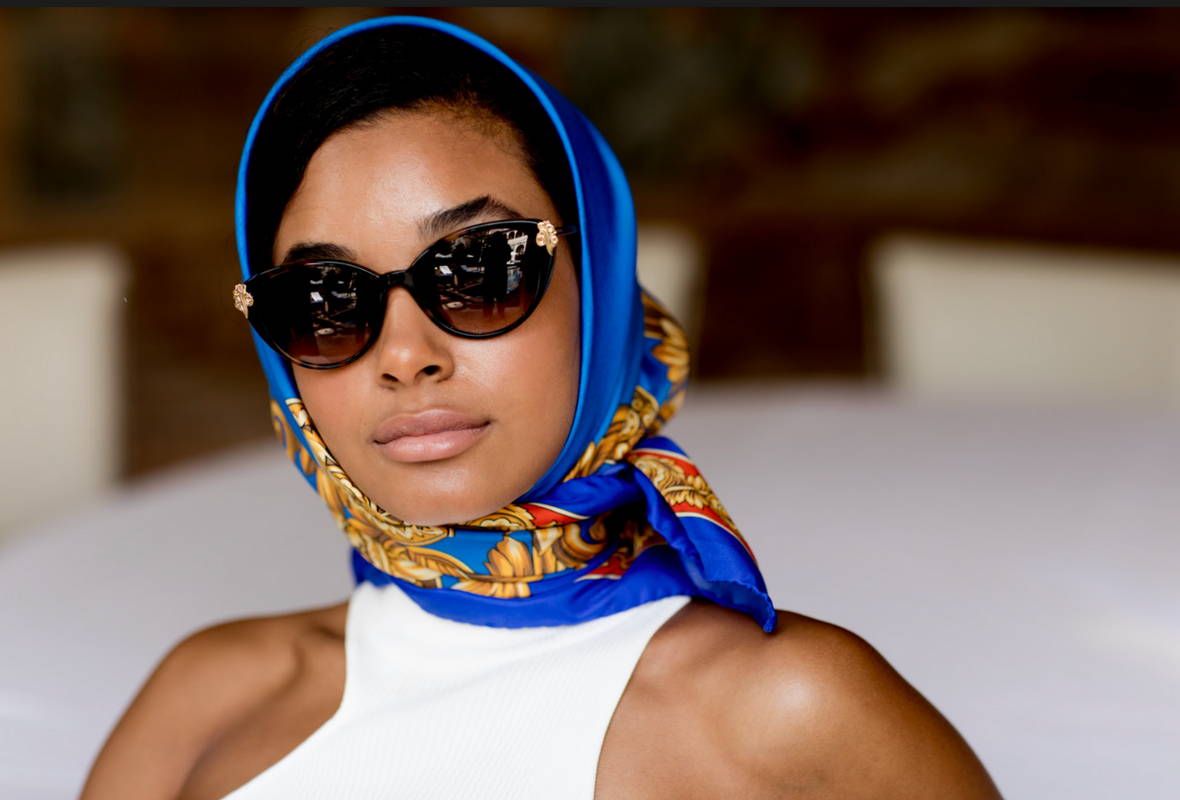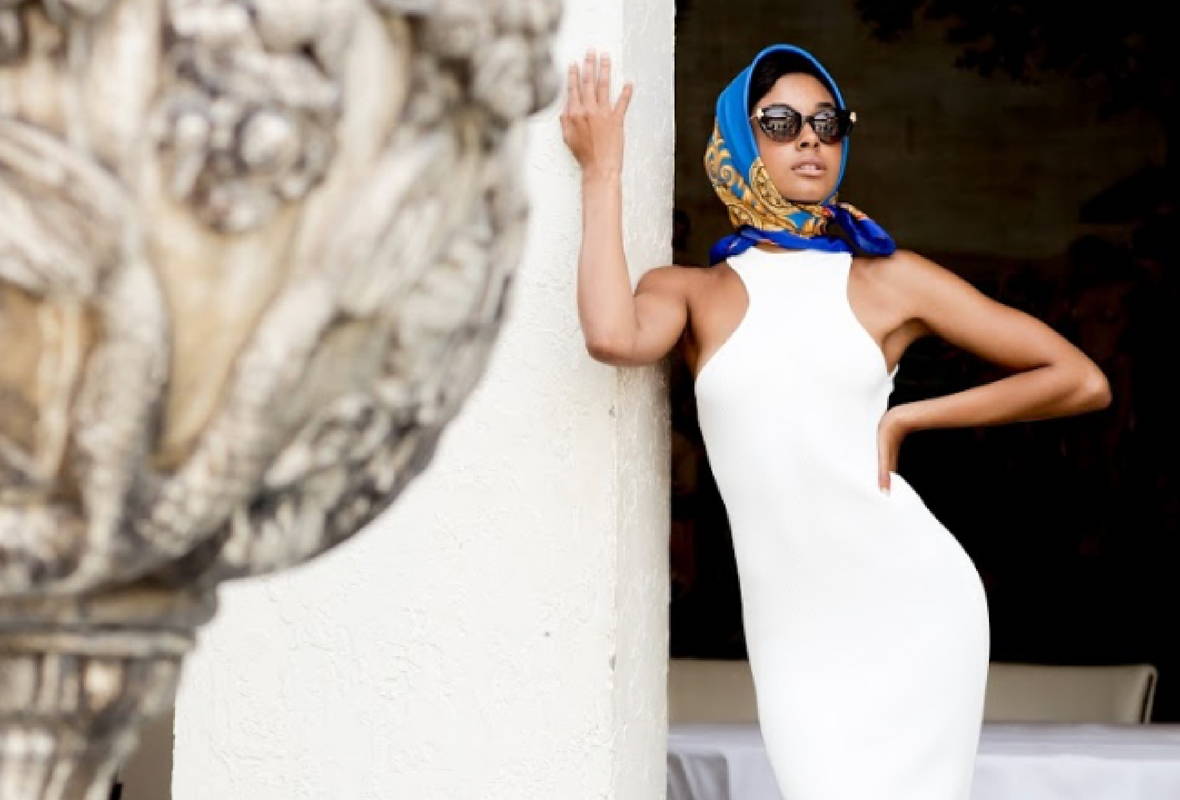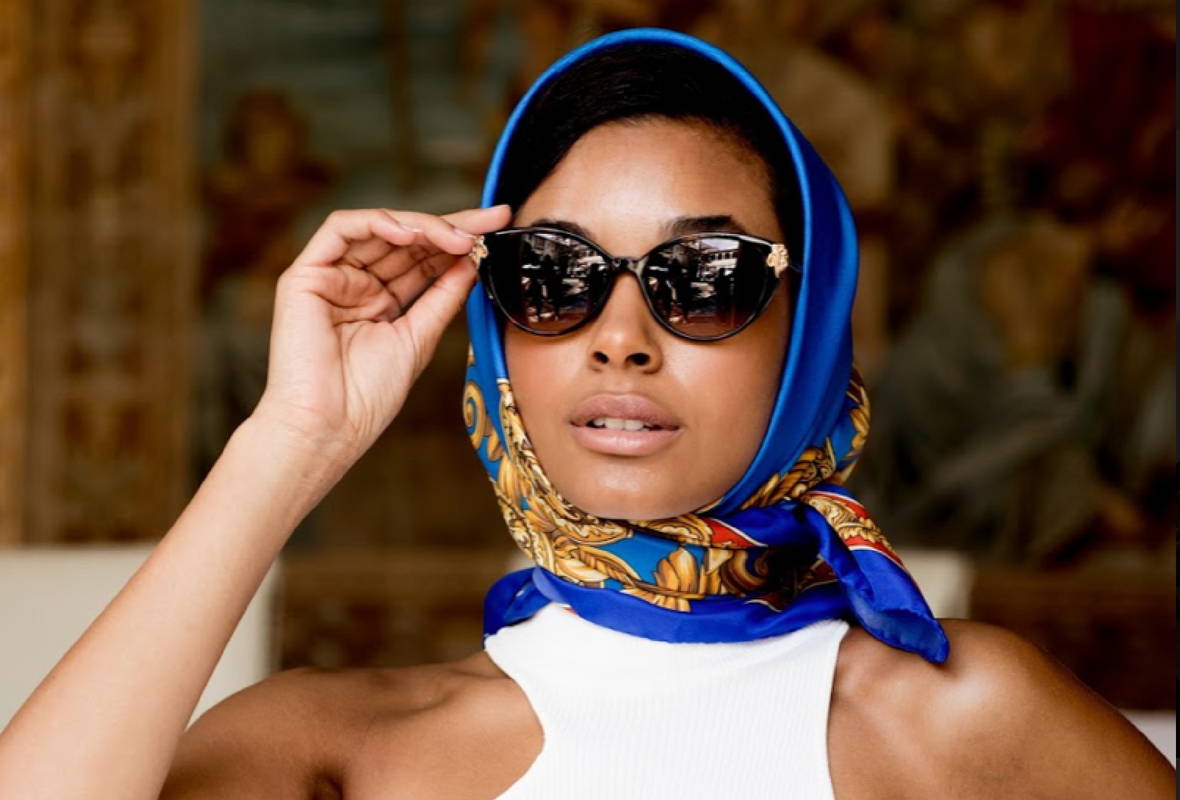 The Versace VE4351B are a glamorous pair of acetate cat-eye sunglasses. They reveal the whimsical alter-ego of barocco with delicate metal and Swarovski crystals, which give them a chic twist on the orginial Versace opulence. This pair comes in four colors: brown, havana, purple, and black (pictured).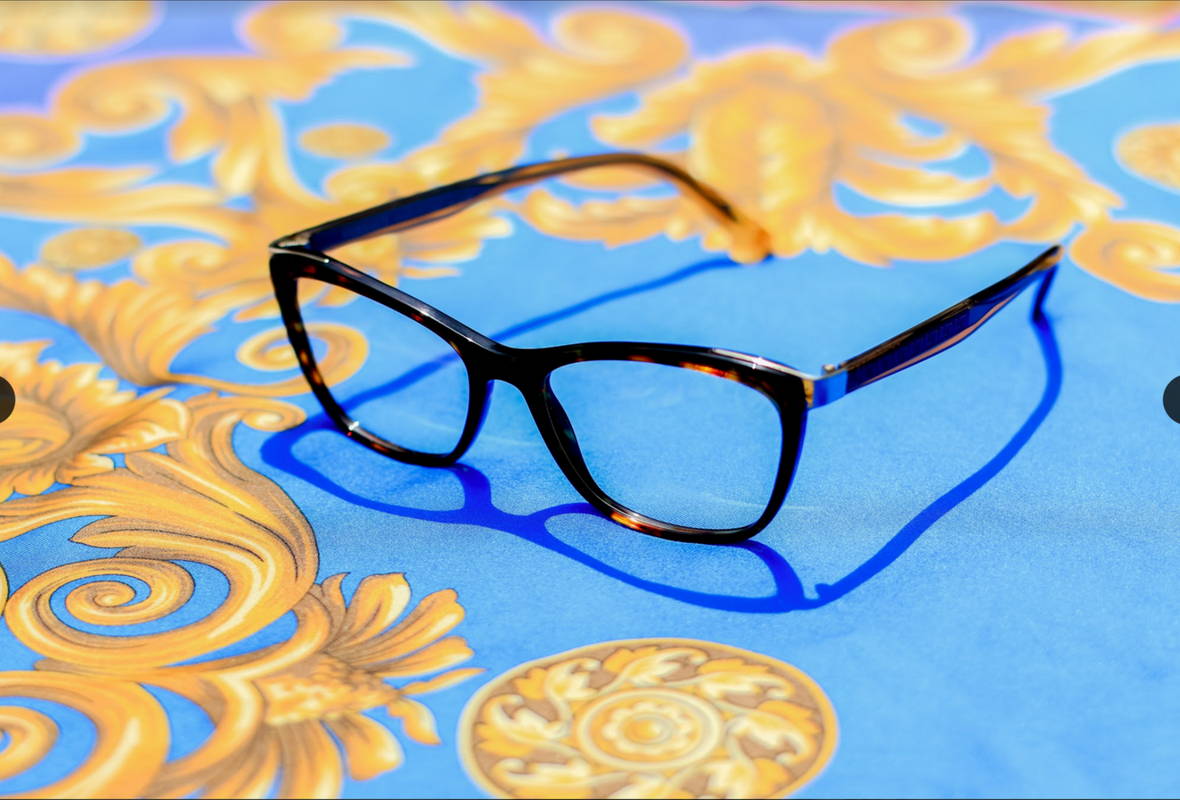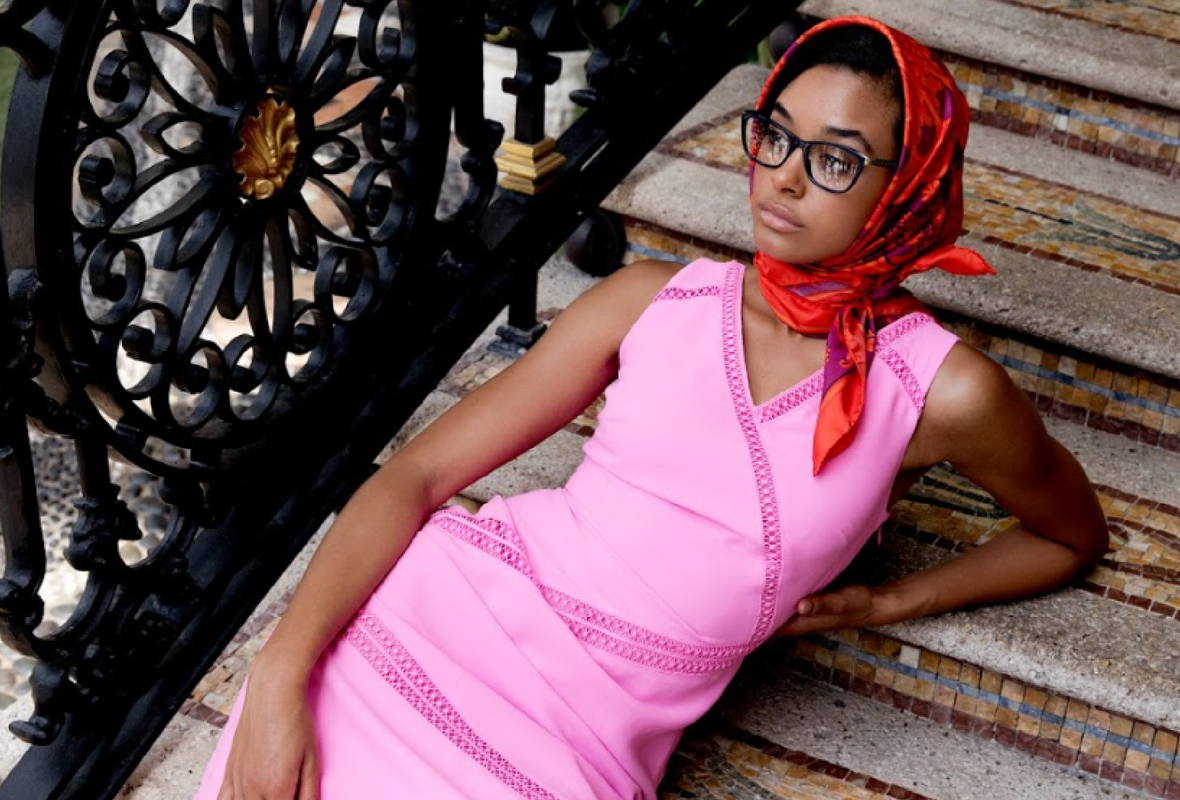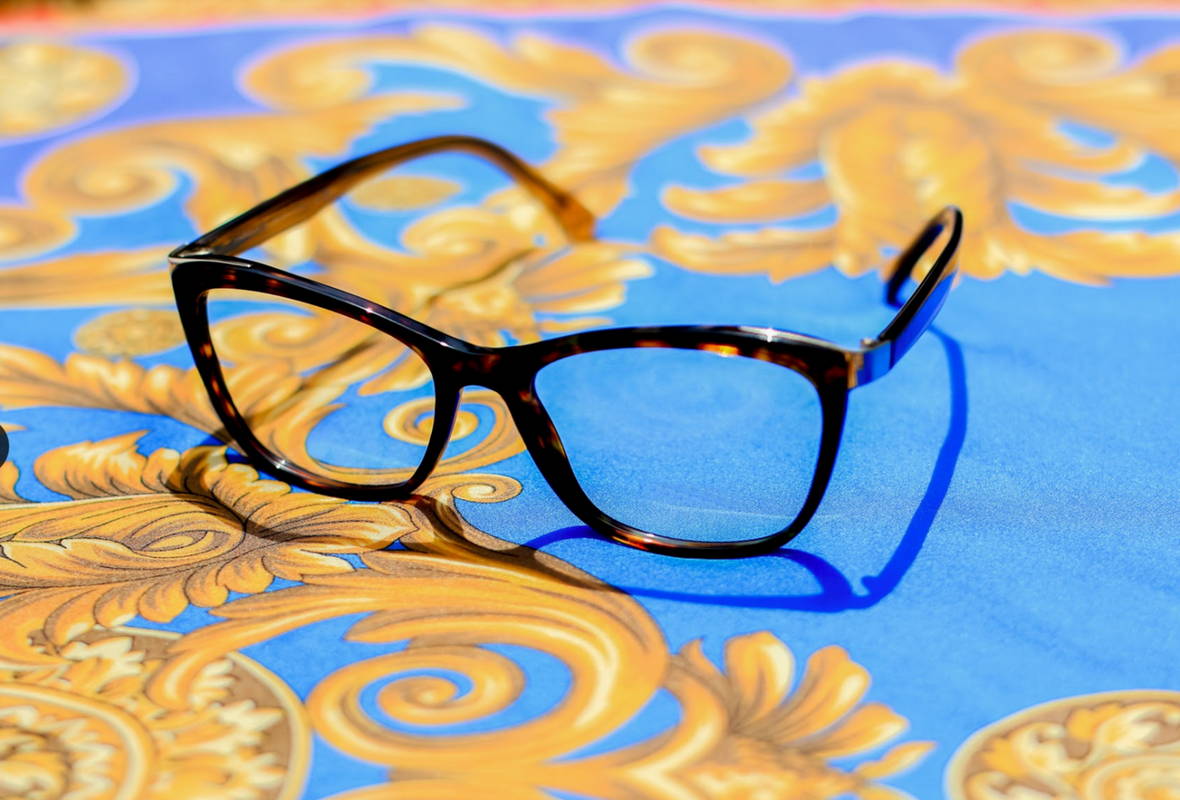 The Versace VE3252 are a pair of eyeglasses that mix theatrical pieces with elegeant couture, giving them a truly unique look. This pair is beautifully crafted from acetate and are therefore strong, yet flexible. This pair is available in four colors: tortoise, black (pictured), blue, and green.  
Behind The Scenes With Designer Eyes x Versace