---
---

See the world through the eyes of Versace. Versace eyewear provides the finishing touch to any look, and suit a multitude of styles. Made in Italy by the best optical craftsmen in the world, Versace eyewear is modern elegance for the face. The Versace label is renowned for a luxurious glamour that has always tip-toed along the cutting edge of sensual sophistication and edgy elegance. Versace eyeglasses are made with only the highest quality materials and are designed to reflect the urbane and impeccable taste of the style-savvy face behind the frame. Supple curves, clean lines, and truly fashion-forward styles are the hallmark of the Versace brand, and Versace glasses uphold the label's distinguished legacy.
---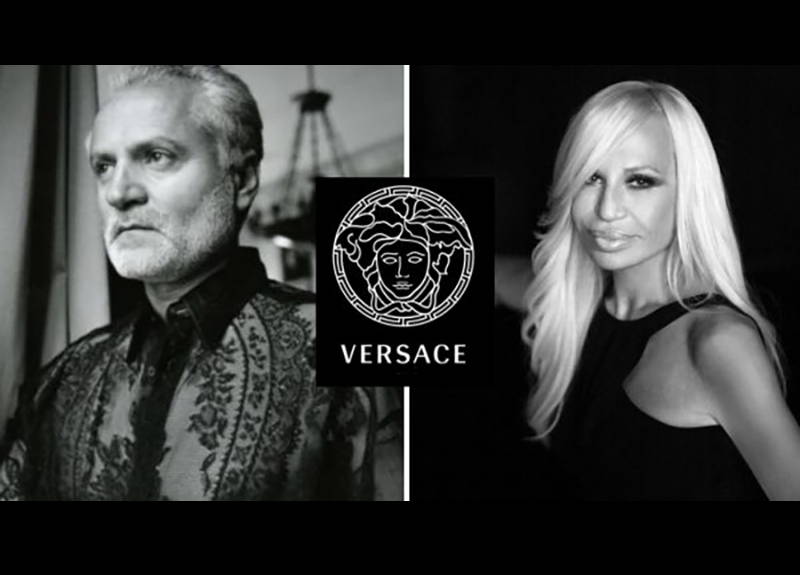 TRIBUTE GIANNI VERSACE SPECIAL PROJECT
As a celebration of an Icon, Donatella Versace pays homage to her brother, creative genius and fashion myth. An explosion of Versace prints and iconic décor on glamorous shapes celebrate Gianni's most iconic creations.
In developing this collection, Donatella pulled directly from archives the key prints and pieces from the years 1991–95, the period that saw some of Gianni Versace's most iconic collections: Vogue, Warhol, My Friend Elton, Icons, Baroque, Animalia, Native Americans, Tresor de la Mer, Metal Mesh, and Butterflies. In an unforgettable show, Donatella brought back on the catwalk the iconic prints that her brother made signature to the house. The baroque swirls, the underwater fauna, and the Pop Art Marilyn Monroes were all part of Donatella's tribute, as was 1990's Vogue cover print.
The eyewear Special Project is likewise recollecting that legendary design. The butterfly prints, the Medusa heads and more, all appear on this magnificent collection that celebrates Gianni Versace's lust for life, energy and indomitable genius.